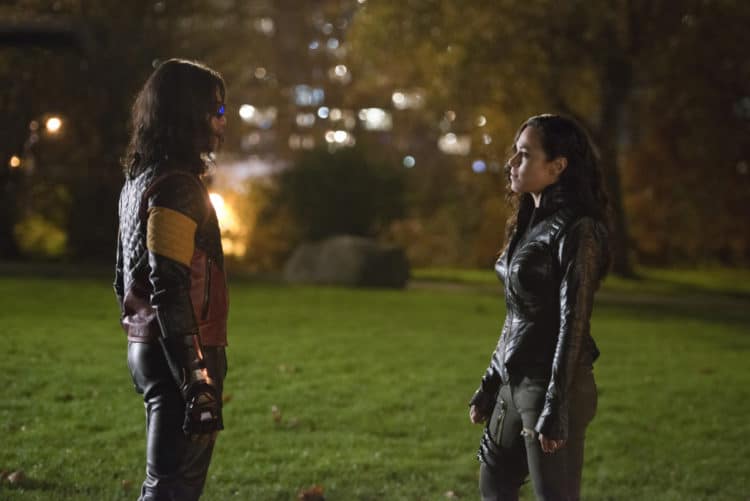 You may not be familiar with the name Rhianna Jagpal just yet, but it's one you should definitely get used to hearing. The rising young star has been working hard to carve a path for herself in the industry, and so far she's found some success. She made her first on-screen appearance in an episode of the TV show Justice for All with Judge Cristina Perez. After a series of other small roles, Rhianna got a break-out opportunity in 2021 when she was cast in the Netflix movie To All the Boys: Always and Forever. Since we all know that Netflix has the power to help people's careers reach new heights, we have a feeling we're going to see more of Rhianna in the future. Here are 10 things you didn't know about Rhianna Jagpal.
1. She's Canadian
Rhianna was born and raised in Vancouver although it appears that her family may originally be from India. Rhianna is very proud of her roots, but she eventually decided to relocate to the United States to take her career in the entertainment industry to the next level. While the move may have seemed risky at the time, it's turned out to be a great decision.
2. She's A Formally Trained Actor
Rhianna developed a passion for acting at a young age, and while her natural talent has played a role in her journey she has also put in lots of hard work to perfect her skills. When she moved to the United States she began studying acting at The New York Film Academy.
3. She's A Foodie
Although some people see food as nothing more than a necessity to stay alive, some people, including Rhianna, see food as much more than that. Food is one of the few things that has the power to unite people from all backgrounds and walks of life. Rhianna loves trying all sorts foods and she even enjoys getting in the kitchen from time to time.
4. She Loves To Stay In Shape
Most of the time, when people get really busy their workout routine is among the first things to suffer. For Rhianna, however, health and wellness are at the top of her priority list. She loves to workout and her exercise routine doesn't just include trips to the gym, she also loves a good at home workout. Not only does regular exercise keep Rhianna looking camera ready, but it's also a great way for her to relieve stress.
5. She's A Dog Person
Rhianna doesn't appear to have any children, but that hasn't stopped her from getting started on her parenting journey. Rhianna is a proud dog mom to her fur baby named Mila. For those of you who were wondering, yes Mila has her own Instagram account – and yes, she already has more followers than some people will ever had.
6. She Has A Boyfriend
As Rhianna's star continues to rise, there will likely be an influx of people flooding her DMs hoping to shoot their shot at her. Unfortunately for them, she isn't interested. Rhianna is in a relationship with a man named Marcus. His Instagram profile is currently private so we weren't able to find any additional information about him.
7. She Loves Fashion
From what we can tell Rhianna doesn't have any experience working in the modeling industry, but if the time comes she will definitely be ready. She has a great eye for fashion and can effortlessly rock an outfit for any occasion. As a creative person, fashion is yet another way for Rhianna to share her personality with the world.
8. She Enjoys Traveling
In addition to having lived in Canada and the New York and Los Angeles, Rhianna has also gotten to visit different areas of the world. She enjoys traveling and she looks forward to building new experiences in new places. Some of the destinations she's visited include Thailand and Indonsesia.
9. She Is A Private Person
Despite being in the industry for nearly a decade at this point, Rhianna has never gotten swept into the idea of celebrity culture. Instead, she prefers to stay more low-key. In addition to not revealing many personal details on social media, it appears that Rhianna hasn't done many interviews.
10. She Was In An Episode Of iZombie
Rhianna might not have the longest resume in the business, but does have some pretty impressive credits so far. In 2017, she made a small appearance in an episode of the series iZombie. Some of her other well-known appearances include The Flash and Dead of Summer.