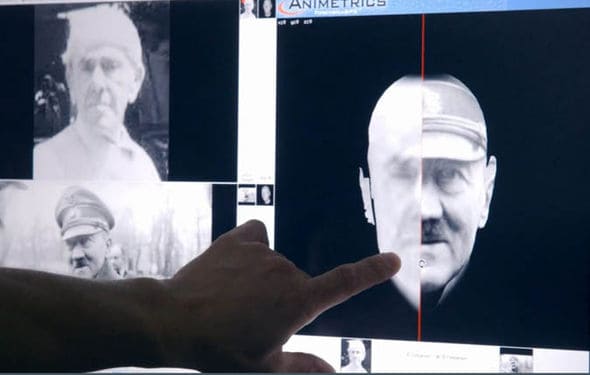 I will present my disclaimer for this article immediately out of the gate. One has to be a true student of history to really be able to stomach "Hunting Hitler." There have actually been more than one report written that suggests that the show is just the latest installment of content that has literally rifled the reputation of The History Channel. The eight-part series that uses new evidence that suggests that it may be possible that Hitler escaped Germany rather than the original story that he died in a bunker. There are people who simply don't want to hear anything about Hitler, and if you are one of these people, this show is obviously not for you. If you are a student of History and you have an affinity for conspiracy theories and mystery, you will enjoy the narrative. All another tread softly.
1. The Series Derives From More than 700 Pages of FBI Documents
Isn't it amazing how the FBI seems to have a file on almost anything you can imagine? The documents that serve as the core of this series was classified until 2014. At the very least, the presence of these documents validates the U.S. Government was concerned that Hitler may not have died in that bunker. While there a great deal of information to cover and anatomize, you have to wonder what prompted an entire FBI investigation into Hitler's whereabouts after he was supposed to be dead.
2. The Show is Light When Considering the Content
While I have my own feelings about this, the fact that this show is often treated with the same triviality as other reality shows, a great deal of the gravity that should be associated with that name and what it represents is lacking. Some might find that this manufactured lightheartedness makes it easier to watch and digest, and for some, this is true. The show examines some ideas that should peak the interest of serious historians, but greater gravity should be applied to the examination.
3. It is More Escapism than Anything
While I have already made the point that the presence of these documents are evidence that at some point the United States intelligence agencies believed that there was a chance that Adolf Hitler could still be alive after his death had been reported, the fact that the government has now declassified these documents suggests that they are convinced that the German Dictator was not alive. For a true investigator, it is clear that the show interpolates a lot of speculation, but it does provide its viewers with some valid questions that might ignite their own research.
4. This is a Real Investigation
One thing that you are constantly reminded of during this series is that this is not a movie and it is a real investigation. Honestly, it feels more like a movie than a documentary. This does not mean that it does raise significant points and that it is not entertainment. It simply means that the attempt to bring mystery and suspense to serve as entertainment is evident. If you are one for empirical and pragmatic evidence that is unbiased in nature, this may not be for you, but if you are one who likes to engage possibility, you will love it.
5. The U-boat Theory
One of the most interesting theories about how Hitler may have escaped Germany alive involves a theory that there was a U-boat that was smuggling German officers out of the country once it became clear that Germany had fallen. The fascination with Adolf Hitler will likely not subside anytime soon, and the scratching at old scabs is never comfortable so series like these will never come without being followed by controversy.