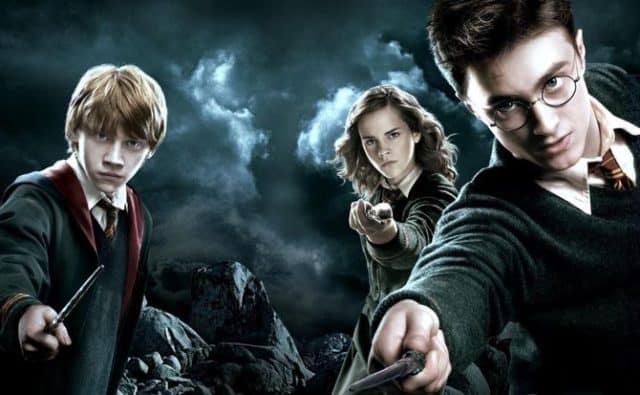 There's a very good reason why Daniel Radcliffe got the part of Harry Potter so many years ago, and it's the one that he believes landed him the role of the title character. In movies the ability to act is sometimes taken for granted as being all that is needed to achieve the kind of fame that these young stars were exposed to from a young age. However it's not enough as has been shown. Daniel has admitted that he's not the greatest actor, but that he had a passion for the life that made him do as much as he could to be a part of the team that was there day in and day out. He wanted to do whatever he could, he wanted to throw himself into it, much as his character would do, which is why he was perfect for the role.
The part of Harry Potter was made for someone that would just charge headfirst into anything and ask questions later. As a young man and then a Gryffindor he was bound to be a bit impetuous and heedless of things like rules when he was certain that charging forward was the right thing. Most schools might have expelled Harry and Ron and been done with him, but the one thing that kept Harry from being kicked out was that he had a destiny that only a few knew about. Daniel Radcliffe had that hard-charging attitude that was just perfect for the role and thus out of so many that tried out he was given the role, which is a fortunate thing since a different Harry Potter makes me think that it wouldn't have been as popular. Daniel, Rupert, and Emma seemed to work so well together since they were with each other just about every day working on the film.
This allowed them to create a core group between the three of them that drove the film, creating a guiding force that was always there in every film to make things right and to provide a moral center, a sense of leadership, and even a bit of comedy now and then since as kids they were bound to make mistakes and come up against their teachers and fellow students now and again. The continual rivalry between Harry and Draco Malfoy is something that makes you think that in real life the two might have hated each other, but the two were just as close as anyone on the cast. This entire series was about teamwork and making it work, which meant in turn that people had to spend a great deal of time around each other. If they couldn't stand each other then they hid it well. One of the greatest acts in the entire series was by Alan Rickman, who played Severus Snape, a teacher that openly hated Harry Potter for his father's past sins against him and the fact that James Potter stole the girl he loved, Lilly.
If you ever watch a behind the scenes feature dealing with this movie however you'll see that they all managed to get along just fine.
Tell us what's wrong with this post? How could we improve it? :)
Let us improve this post!