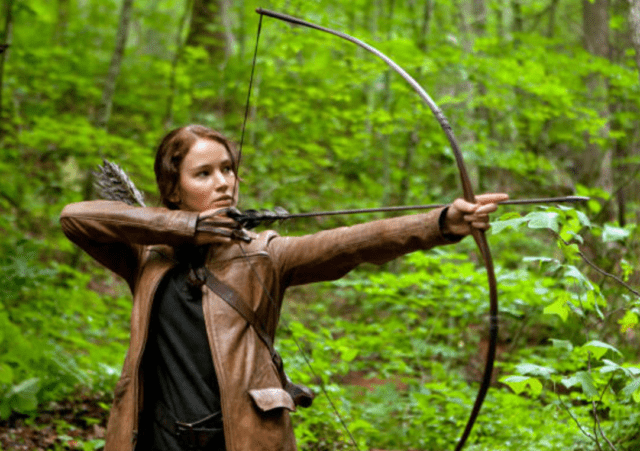 Wait a second. Have I not been harping about this for the last two days? If not, here's my proof. I just mentioned how a new FOX show "You the Jury" is getting us one step closer to real life Running Man and Hunger Games type situations in our soceity. But when I made that comment I thought we were at least a few years away from this type of stuff. Leave it to Russia to make this real. According to the NY Post
A group of people from around the globe has agreed to take part in a real-life "Hunger Games" – competing on a controversial new game show in Russia where fighting, rape and even murder is allowed. The deadly contest, dubbed "Game2:Winter," will be held on a remote Siberian Island in the Ob River and broadcast worldwide on the internet starting in July, according to The Siberian Times.
The 30 participants – which include an ex-military man from South Korea, a student from Sweden and a self-described "professional blonde" from the Russian Arctic – have all signed a release of liability for injury, as well as death waivers, in addition to agreeing to not hold the organizers accountable if they were to commit a crime during filming.
An earlier rule, which has since been removed after sparking outrage online, stated that the contestants would be able to do whatever they wanted to survive. "Everything is allowed. Fighting, alcohol, murder, rape, smoking, anything," the rule said.
"We will not intervene into relations between participants nor monitor their sexual life either," Pyatkovsky told the Times. "They are free to form any couple or union, and there is no limits or rules regarding sex. If a woman falls pregnant – and manages to carry the baby – that's fine with us. We will show the baby after the project is over."
"The task will be to catch the criminals, and whoever does so gets a prize from a sponsor," he said.
Did I tell you the ante would be upped in reality TV or did I tell you? While this "game" isn't going to be broadcast (at least I don't think it will) you don't think TV networks are going to take notice? The world is ending as is civility one day at a time. This is insane.
Are you not entertained? Seriously, man.
Tell us what's wrong with this post? How could we improve it? :)
Let us improve this post!