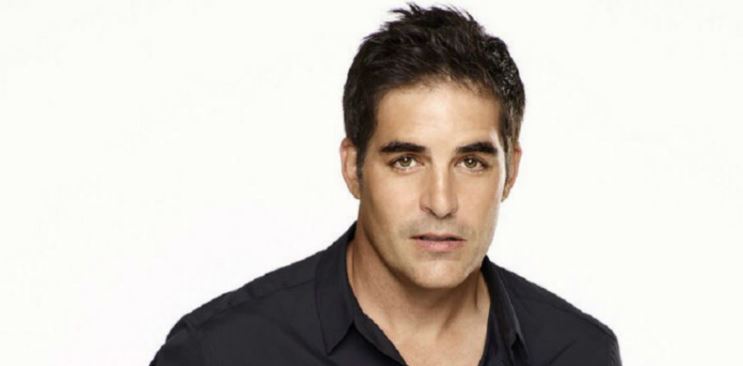 Days of Our Lives fans are well aware that there is a lot going on with Rafe. He's a man who has a lot to say and do in his own quiet way, and he's been that way since he made his debut in Salem more than a decade ago. He came in to help Sami with her witness protection program guarding, and he ended up marrying her. They divorced, and he was single (well, unmarried) for a very long time following the demise of that relationship. But things have turned around for him in the past few months as he has made it his mission to become very serious with Hope. She's got a lot of problems of her own, and we know their marriage is ending because of a lot of other stuff all related to Sami. We also hear that Sami's headed back to town, and now we want to look into his two marriages and see which one was better for Rafe.
Sami
They were married from 2010 to 2012. Their relationship began when he was assigned to protect her, and she had EJ DiMera's baby. That baby was legally adopted by Rafe, and then she died. They had a lot of problems in their marriage after that, and it did not end well. But once he realized that Nicole — that baby stealing thief — had actually switched her baby with Sami's so that she could have a baby that lived, he realized he had to take Sydney — Sami's real baby — and run away. That, combined with the fact that he didn't open up to her about his past, was just not something she could deal with. They divorced, and he continued to try and get her baby back. That led to him ruining her wedding day to EJ, and things progressed from there.
When she came back into town in early 2018 to find out her son was still alive — that would be Will — they did share a moment in bed. He'd proposed to Hope, and she said yes. But she was reluctant to actually move forward with a wedding, and then she gave him back his ring and told him she didn't want to get married. So, he headed to Sami's room with his ring, and he looked for her shoulder to cry on. They ended up in bed.
Hope
He tried to keep her safe from her husband, Aiden, who tried to kill her pretending to be the Necktie killer. That's when her ex, Bo, returned to Salem to announce he was dying. And then he asked Rafe to care for his children and Hope. And he did. And that is when he began to develop feelings for her. She was much slower to respond, however, since she's been through so much. When she finally did, they had a very low-key and very mature relationship. Not too much in the way of drama for them personally happens in their love, but they did have that moment where the pressure of getting married got to her. She clearly changed her mind quickly, and they ran off to the courthouse and wed secretly before their big wedding. She then found out that he slept with Sami, and she was mad that he lied to her about it. She asked for a divorce, and he has been doing everything in his power to get her to change her mind about that
We think that she might change her mind about it before it's finalized, but now that Sami is coming back to town pregnant OR with a new baby of her own, things might not work out so well for them. It might be his baby, and he did just recently talk about he fact that he always regretted never having children of his own. That might make this an interesting situation, and we think he will do the 'right' thing even if it's not the thing he wants to do the most. He's that kind of man, and we have to say we think that it's Hope who is much better for him. Sami has always been, and she will always be, too much trouble.