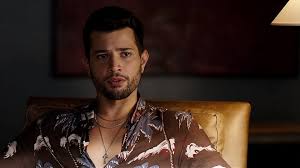 Rafael de la Fuente can claim his place in Hollywood thanks to his appearance in "Empire." What you might not know is that he was not interested in acting but instead wanted to cultivate the musical gift he inherited from his father. However, destiny will always connect you with what you are meant to be, and it only took one person to have Rafael want to pursue acting full time. Here is more about the actor.
1. He was proud to play a gay character
Representation has become the aim of every show that is trying to make it in Hollywood because people are now more than ever ready to fight to be heard and seen. "Empire" is one of the many shows that have gone ahead to include gay characters, and with Rafael playing a gay minority character, he could not have been more proud. He said his joy was to have those who support the LGBTQ community tweeting with positive feedback.
2. His sexuality
Many actors have been assumed to be gay after playing gay characters. People like Sean Penn, Eddie Cibrian, and Eric Stonestreet put on such a good show that some fans speculated they were gay. While these are straight men playing gay characters, Rafael is not. It may have taken him a while before coming out, but the fact that he admitted that he enjoyed being a character in "Empire" and "Dynasty" may have given us a clue. It was, therefore, no surprise when he posted on social media that he was a proud queer man.
3. Why he got the nickname "honorary Australian."
Rafael confessed to Daily Mail that his friends call him an "honorary Australian" and it is with good reason. First of all, Rafael has had two onscreen boyfriends who are from Australia. Additionally, the actor has loads of friends from the country and has been there at least thrice. He loves Australia so much that not only does he enjoy the condiments, but he also loves Vegemite, can sing the national anthem and recite the Advance Australian Fair.
4. He still has a special place in his heart for Venezuela
Although he said that Venezuela was going through a hard time, he still loves it, and to him, it will always be home. The country's situation forced many citizens, including his parents, to leave for better opportunities. Still, according to Rafael, Venezuelans always carry their warmth, food, and lifestyle wherever they go. Despite loving Venezuela that much, by 2018, he had not visited the country in 13 years. Still, one thing he always cherishes is the arepa breakfast he usually has as often as possible.
5. Why being on "When We Rise" meant so much to him
By the time Rafael was cast in "When We Rise," he was yet to come out of the closet. Nevertheless, he has always loved playing characters that give a voice to the LGBTQ community. He, therefore, felt privileged to be in a movie that is based on real events and which included people who fought for the rights of the LGBTQ community. That experience made him aware of what people had to go through as they fought for equality. Consequently, he has become more empathetic, mainly because he played a person living with AIDS.
6. How he spends his free time
Even without Rafael saying it, you can easily conclude from his Instagram pictures that he likes keeping fit and shows off his muscles. Therefore in his free time, you will most likely find Rafael in the gym or doing some outdoor activities since he also loves wildlife and nature. However, what might surprise you is that while he is mainly known for being an actor, singing is his first love and biggest passion. Then again, since he is making money, the actor does not mind some fine wine and high-quality food.
7. His take on what made him a renowned actor
Currently, Rafael is known for his role in "Dynasty," but Rafael has been in the industry for quite some time. He recalls that "Grachi" helped him get international recognition since he filmed over 200 episodes, although it was not aired in the United States. The show ensured that he got his break in the industry, but it is not until he was cast in "Empire" that Rafael was recognized in Hollywood. However, with "Dynasty," the actor got the most significant opportunity he had been waiting for in his career, as he told Hydrogen Magazine.
8. How he fell in love with acting
Rafael was not set on becoming an actor; his sights were to be on stage but only as a singer. Therefore even if he joined drama workshops while in high school, acting was not in his plan. That all changed when a casting director visited Rafael's father in his office and saw Rafael's picture and ended up asking Rafael to go an audition for a show. When Rafael read the scene and got the part, he knew that he was meant to be an actor, thus put all his effort into perfecting his skill.
9. How he prepared to be on "Empire."
"Empire" was the first show that Rafael was portraying a gay character, and he felt he needed to prepare for it like he would any other role. Therefore he ensured that he familiarized himself with Danny Strong's and Lee Daniel's work. Moreover, since the show centered on the hip-hop community, Rafael made it a point also to know what was expected of him through watching shows like "Hustle and Flow." He must have impressed Lee Daniels because, by the end of the first season, Lee told Rafael that he had already been written in the second season.
10. He did an intimate scene with Jussie Smollett the day they met
For most shows, the cast usually gets to bond during table reads and establish some chemistry in readiness for filming. However, for Rafael and Jussie, they did not have that opportunity. Instead, Rafael met Jussie in the makeup trailer, and they talked about what they were ready to do. From there came shooting the scene and they had to make out as Rafael told Newnownext.