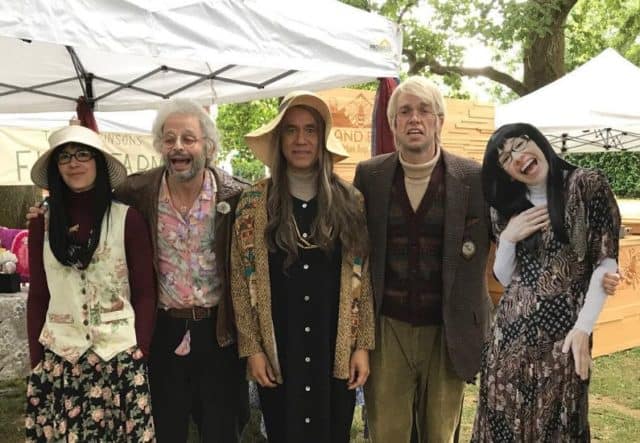 IFC has had a strong comedy series since 2011 with the premiere of Portlandia, but that is soon to end with the coming season being its last. The final season is expected to hold the same sentiment of comedy as before, with many of Fred Armisen's and Carrie Brownstein's funniest friends featured as guest characters. While rumors of its end have been brewing for a while now, IFC considers Portlandia one of its best in its history. According to IFC President Jennifer Caserta, it is rare for a show to have such a lasting effect on the culture of an entire network, and Portlandia has done exactly that for IFC. Since the beginning, Portlandia has been at the heart and center of IFC's comedy programming. Caserta also stated that only the Portlandia group could have expressed the amusing relevance of modern society's latest fads such as farm-to-table dining and airport security red carpets to the traditional society. The network agrees that even good things eventually come to an end.
With the coming season, the highly successful sketch comedy will continue to poke at the idiosyncrasies of modern culture, bringing back some favorite characters from seasons past. Toni and Candace, feminist bookstore owners, will make a reappearance as well as some other beloved characters. Gil Faizon and George St. Geegland will be joining Armisen and Brownstein in this particular sketch, and it's impossible to predict what hilarity this group will be coming up with. Both Armisen and Brownstein posted photos on Instagram of the characters in costume, and if one photo can sum up a series, it might just be the picture of the four actors looking ready for comedic action. It seems as if the feminist bookstore might have finally closed its doors, and Toni and Candace might be the ones to carry on a big farewell party for the show.
Both Armisen and Brownstein have enjoyed working together these past several years and are sure that they'll work together again in future and different outlets. While nothing is completely finalized with season 8, Armisen and Brownstein will continue to celebrate the ultimate hipster culture that can be found only in Portland. Apart from Toni and Candace, fans are hoping for the return of other favorite Portland residents such as pickle duo and the strangest couple Nance and Peter. Armisen and Brownstein are expected to bring on even bigger and funnier names to close out the show.
Winner of the Peabody Award in 2012 and four Creative Arts Emmy Awards, Portlandia has left its mark in the world of sketch comedy. It has starred some of Hollywood's most famous names including Jeff Goldblum, Claire Danes, and Steve Buscemi and has given today's society a funny mirror to always look back at. We can expect more in the future from the creators Armisen and Brownstein, but for now, the show is currently airing its 7th season on Thursdays at 10PM. Portlandia will air its eighth and final season in 2018.