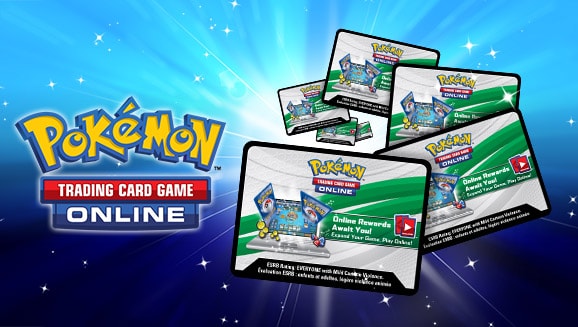 In recent months, the classic Pokemon Trading Card Game has become massively popular with retailers like Target completely running out of stock of card packs due to the massive spike in demand for the cards coming out of nowhere. It seems like everyone wants to get their hands on any Pokemon card packs they can find. I managed to myself one that was just laying on a random shelf in Target and figured why not pick it up (I didn't get anything good, but it was still a fun time opening it.) Now, Pokemon has announced a brand new expansion for the Pokemon Trading Card Game, called "Sword & Shield: Chilling Reign." This expansion introduces several popular cards and even more Battle Styles cards, but what else?
Chilling Reign Expansion
The Sword & Shield Chilling Reign expansion for the Pokemon Trading Card game is inspired by The Crown Tundra expansion for the Pokemon Sword as well as Pokemon Shield video games available for Nintendo Switch. The expansion introduces over 70 new Battle Styles cards that Trainers can use to improve their Single Strike or Rapid Strike deck. "Calyrex will make its Pokémon TCG debut as a Pokémon V and Pokémon VMAX in both Ice Rider and Shadow Rider forms, allowing players to bolster their decks, or create new ones, centered around this powerful Pokémon that will deliver exciting gameplay strategies. In addition, Trainers can look forward to playing with many new Pokémon V and Pokémon VMAX, including cards featuring Galarian Articuno, Galarian Zapdos, and Galarian Moltres." You can also find the following in booster packs, special collections, and two versions of the Elite Trainer Box featuring Ice Rider Calyrex and Shadow Rider Calyrex, the full Sword & Shield – Chilling Reign expansion:
Eight Pokemon VMAX
15 Pokemon V and 26 full-art Pokemon V
28 Trainer cards and 13 full-art Supporter cards
Three new Special Energy cards
Release Date
The brand new Chilling Reign expansion for the Pokemon Sword and Shield Trading Card Game will launch around the world on June 18, 2021. However, they do give some information on how to play with the expansion before it launches. "Trainers interested in playing with the expansion before it launches can do so by grabbing the Sword & Shield—Chilling Reign Build & Battle Box, available through their local participating Pokémon TCG retailer starting June 5. Each box contains four Sword & Shield—Chilling Reign booster packs; a 23-card Evolution pack featuring key cards from current and prior sets, including one of four alternate-art promo cards; and a deck-building tip sheet." While this is good news for Trainers eager to get into the expansion as soon as possible, I'm sure that product will sell out just as soon as the product hits the shelves.
Pokemon TCG Online
If you aren't that big on playing with physical Pokemon cards, there is still an option for you, and that is the Pokemon Trading Card Game Online! "The Pokémon Trading Card Game Online is an online version of the Pokémon TCG! The rules are the same for both the paper and online versions, so the Pokémon TCG Online is a great way to continue the fun when your friends aren't around or your favorite game store has closed for the evening."
Ever since I was able to get my hands on that one singular pack at Target a few weeks ago, I've had a major itch to get my hands on more and restart the collection of Pokemon cards that I had when I was a kid. The pack that I purchased also came with a couple of codes for cards for the Pokemon Trading Card Game Online game that you can play for free. It's nice to see that people are once again taking an interest in Pokemon cards, it seems like years since I've seen so much hype about the game's physical card packs. It kind of brings me back to my childhood days of going out and buying a massive tin of cards just to go through and find all the really super cool EX Empoleons and Charizards. If you can somehow find a lonely stranded pack of Pokemon cards, your best bet will be The Pokemon Center, Walmart, Target, GameStop, Best Buy, Barnes and Noble, or even Amazon if you'd rather order them online, as these are the major retailers that carry Pokemon cards and will presumably carry the new Chilling Reign expansion when it releases in June, 2021. Though, I think you'll find it quite tough to find anything nowadays, since stock seems to be pretty bare bones.
Tell us what's wrong with this post? How could we improve it? :)
Let us improve this post!