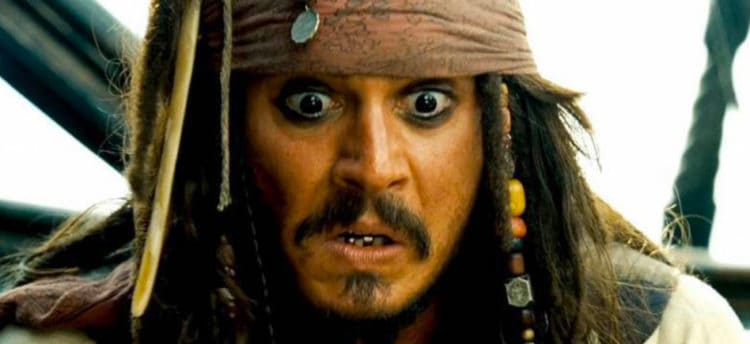 It's enough to talk about reboots, but sometimes they go a bit overboard and pick out movies that need to be left alone. Disney has been firmly set on the reboot train for a while now and the next property up on the block is Pirates of the Caribbean, which seems as though it might be looking a bar that's been raised rather high in some ways. For one, the idea of Captain Jack coming back would be great for a lot of people, but there's no telling if Johnny Depp's future with his famed character could be at an end or if Disney will want to risk it and bring the famous captain back. As Jeremy Dick of MovieWeb seems to allude to, change is coming in a big way in regards to this story, and whether we see Jack or not the point is that the tale will take another direction and it's expected to make just as much bank if not more. Want to know the only reason it will? It's Disney, plain and simple, and people have been convinced that Disney means good and reliable.
There are so many different changes that could be made at this point that even thinking about them gives me a headache. At this point it's not known if the reboot will be an attempt to make a completely different story or if it will be a continuation of the movies that have already been seen. Some people would prefer the latter but there are still those that would love to see something different, though it would seem that if it's not taking place in or anywhere near the Caribbean that the title might become nonsense considering that it is kind of location specific in a way. But given that the story has moved about since the first one it does suggest that the title isn't quite as important any longer. One big change that seems that some people are pushing for however is more representation by female pirates, which could mean that we could see a female captain at some point. It is historically sound to say that there have been women that have taken on the role of a pirate, as Evan Andrews of History could tell you. But to think that they would take over this particular story seems hard to accept since it's been a male-dominated story with some very strong women that have done their part and furthered the story in a big way. Lest we forget, Elizabeth Swan, Tia Dalma, Carina Smyth, Anamaria, and even Angelica from Stranger Tides were all strong and very independent women that furthered the story in some way, so the idea of this being a sexist movie isn't entirely true.
It's true that there were female pirates and that some of them were quite influential throughout history, but in the interest of this movie that history is a little more accurate since including strong women is all well and good and makes a stronger case for the movies when it comes to accuracy, but flooding each ship with women just to prove a point that women can do anything men can do, within reason, would be kind of hard to stomach as well as believe since like it or not, back in those days women were still expected to behave like ladies. It's not a perfect history by any means, especially if you ask people today about it, but that's the way it was. In fact if you want proof that there was some consideration for women back then, two female pirates were to be hanged at one point and escaped the noose by claiming to be pregnant, which prompted their jailers to spare them. One of them died after contracting an illness in prison, but the point is that there was consideration for women even back then.
Getting back onto the point however a reboot of the Pirates movie seems unnecessary as well as ill-advised. Knowing Disney the movie will still make money since they'll find a way to make it happen, but at some point one would think the fans would finally stand up and say 'enough', since the old stories need to be left as they are at times and new and innovative ideas need to be fostered. Disney is often lauded as being 'creative' and 'imaginative' but in truth what they seem to do is recycle a great deal of material in an attempt to look as though they're coming up with something new and flashy. Unfortunately this idea seems to be more of the same and will no doubt be yet another attempt at gaining a favorable turnout for something that we've seen in multiple ways throughout the years. For some it might be a good idea, but honestly it would seem that Disney needs to revamp their creative team at this point. Nick Skillicorn of Idea to Value seem to think the same.