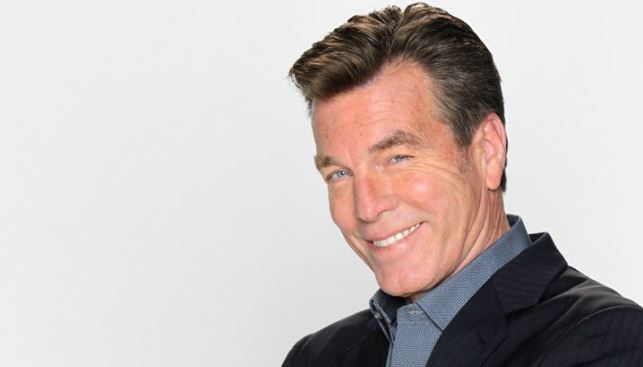 One thing you knew already about the legendary Peter Bergman is that the man has been working like mad for many years. He spent a staggering 12 years working as Dr. Cliff Warner on the hit daytime soap All My Children, and he's been portraying the character Jack Abbott on the daytime soap The Young and the Restless since 1989. That's 29 years in one job. Most people never last that long in one position anymore, and it's clear he's a hardworking man from a different generation. But what else don't you know about the famous Peter Bergman?
His father was a Naval Officer
Walter Bergman was a United States Navy Officer stationed in Guantanamo Bay, Cuba when his son was born. He was born there since his family was with his father at the time of his birth. It's not known as being a safe or very great place to live, but they made it work for their family.
He's Been Married A Long Time
Peter Bergman married Mariellen Bergman in 1985. The couple has been married more than three decades, which is always impressive in Hollywood. However, she was not his first wife. He was married to Christine Ebersole in 1976, but their marriage only lasted five years. It was a much more Hollywood type of marriage than his second and most successful marriage.
He Passed out During His Daughter's Birth
He once told People Magazine he passed out when his daughter was born. He missed the birth of his son, but he was there for the birth of his daughter when she was born in 1990. When she was born, he kind of passed out due to the fact that she was born via c-section. His wife said the moment was very much all about him.
He Wasn't Allowed to See His Son's Birth
When his son, Connor, was born three years before his daughter back in 1987, he wasn't able to see him be born. His wife had a C-Section, and he was not permitted in the room with her at the time of her labor. This was nothing more than just simple protocol at the time, but the laws changed after that and he was able to witness the same birth of his daughter.
He Named His Daughter After His Wife's Grandmother
Peter Bergman has always known he would name his daughter Clare. His wife's grandmother was from the county Clare in Ireland, and it was a name he always loved. When he and his wife found out they were going to be the parents of a little girl, it seemed obvious to them that they would use this name for their little girl.
The Little Mermaid Makes him Crazy
Peter Bergman once said that the Disney movie, "The Little Mermaid," was one he saw often. His kids loved it, and he watched it probably as many times as we all watch "Frozen," these days. He liked the movie, but said that it eventually got to a point it made him crazy to see it because he saw it so many times. It's a parenting situation, Peter Bergman. A real situation.
His Net Worth
Peter Bergman has an estimated net worth of $10 million. After more than thirty years in the television world, his net worth is impressive. He's always played characters that stick around and cause a lot of drama for those around him. It's paid off for him in many ways.
He's Not A Doctor
But he played one on television. It was the famous quote he used when he was on the Vicks Formula 44 commercial in 1986. He was fresh into his career on All My Children playing a doctor, so the company decided to use him for this. It worked well, and fans responded well to the ad.
He Once Kissed Pam Anderson
It was back in 1997 on an episode of "The Nanny," in which he portrayed himself as his YTR character, Jack Abbott. He and Pamela Anderson were on the show as guest stars together, and they shared an on-screen kiss. It might not be something the would do outside of television, but he still got to do something most men would love.
He's Also Been on "King of Queens,"
When the show was in its 3rd season on television, he got to do another guest spot as his YTR character. He's spent more time on television being Jack Abbott than most people get to spend on television being themselves. He's not a guest star who doesn't love what he does, and it's worked for him to be himself in all these shows. It was a hit with audiences.
Stay tuned for more Young and the Restless and be sure to check out TVOvermind daily for the latest Young and the Restless spoilers, news, and updates.