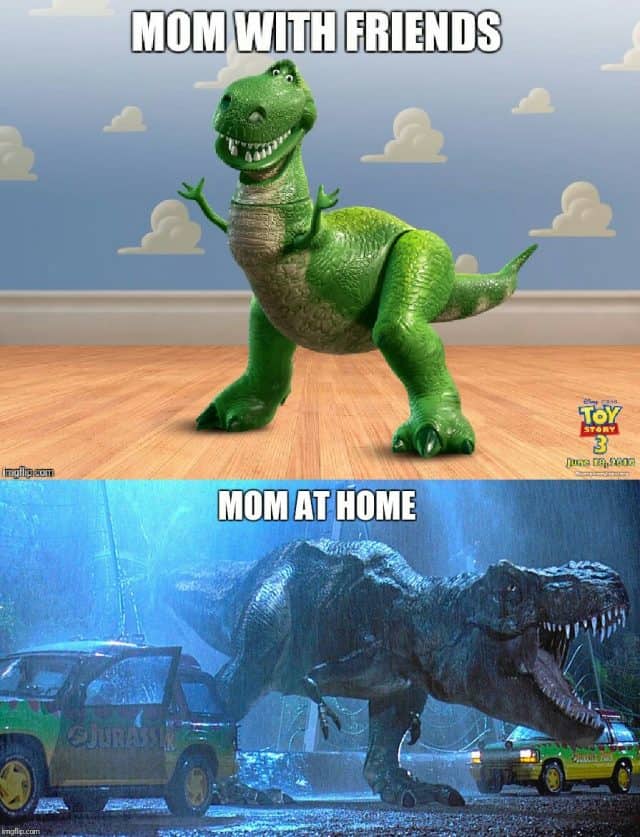 I had to post this picture because I just stumbled upon it and because my wife got a kick out of it. I have a feeling mothers all around the country are going to chuckle when they see this. If you're ever looking to compare what mothers are like when they are out with friends to what they are like when at home with children barking in their ears, look no further than this comparison photo. Both pictures are those of a T-Rex however both are worlds apart.
One the top you have mom at home. She's utterly like T Rex from Toy Story: sweet, careful, even bashful and completely unassuming. However, when mommy comes home she's unleashed into Jurassic Park T-Rex. Don't get me wrong, I think my wife mixes both worlds all of the time but I still found this to be about as accurate a comparison as one could have.
Fellas, are your wives like this? Frankly I think fathers are like this too.
Tell us what's wrong with this post? How could we improve it? :)
Let us improve this post!