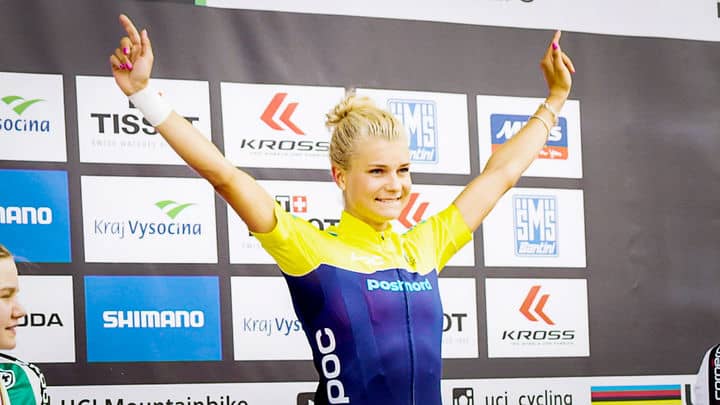 The CW finalized its summer programming in April 2019 where it introduced new shows among which was a docu-series, "Peaking." It has not been on air for long, but it still has managed to get a few fans who might be interested in a second season. However, before we even get to a new season, let's learn about the current one through these few facts.
1. The production houses
"Peaking" has been produced by Red Bull Media House in collaboration with Indigenous Films. Red Bull Media House boasts of being an award-winning and multi-platform company that aims to inspire with extraordinary stories, whether by telling them directly to consumers or by partnering with other producers. Indigenous Films, on the other hand, is a documentary as well as commercial production firm whose mission is to bring character-driven content to its global audience. It shares the same belief of the power of dreams, stories and the human spirit, as Red Bull Media House.
2. Its executive producers
The show has three executive producers one of whom is Scott Michael Bradfield, an American fiction writer, critic and essayist. With Red Bull Media House as a production company of "Peaking," it is no surprise that Charlie Rosene and Gus Roxburg are also its executive producers. Charlie is responsible for the live portfolio of North America for Red Bull Media House whereas Gus serves as the executive producer of Red Bull TV.
3. Sports stars featured
The first episode narrates the story of Carson Storch from Oregon, who despite studying business marketing, devoted himself to mountain biking. He is now known for being a daring rider with his impressive spins. The second episode brings us the journey of James Stewart, who has been dubbed the fastest man on the planet. Others include Jenny Rissveds who won a gold medal for mountain biking during the 2016 Olympic Games. At only 22, the sudden success may have been too much for her to handle. According to Cycling Magazine, Jenny went into depression, causing her to withdraw from racing for two years, but she is back. You should also expect to see Mark de Reuver, the late Kelly McGarry, Mark Mathews, Nicholi Rogatkin and Mark McMorris.
4. What it entails
You can participate in almost every event, but it is only one that will define your career. Therefore "Peaking" brings to us the iconic sports stars and how one event changed their lives, both professionally and personally. It is unscripted, and the athletes describe in their own words the 72 hours preceding the event as well as after the landmark event. For some, the incidents shaped their careers while for others, it changed their course. All in all, the audience gets to see that behind the pomp and glory, there is so much more that athletes have to face before becoming global stars.
5. The episodes
The first season of this show comprises eight episodes only. Despite being advertised as each episode airing for 30 minutes, RedBull reveals that some episodes have longer or shorter running time. For instance, the second episode airs for 26 minutes, whereas the first and third episodes run for 37 and 39 minutes, respectively. Each episode features only one star.o ensure that we get to understand an athlete's journey to stardom
6. Behind the scenes stories
Whatever we see as the ultimate success is but a reward of the challenges that athletes have to undergo. Therefore each week, the series takes us behind the scenes of a different athlete so they can share their unique story with fans. Matter of fact is it provides a platform for some athletes to tell their stories for the first time on national television. Therefore viewers also share in the pain that they went through; Mark McMorris and his life-threatening injury as well as James Stewart's 16-month suspension.
7. Its sponsor
Although the show is usually shortened by most people to "Peaking" it is actually "Red Bull Peaking." Red Bull sponsors the show hence the featuring of top athletes. It prides itself as having the largest market share among all other energy drink companies in the world. Despite some countries like Kuwaiti banning the drink for people under 16, it continues to sell more than 6.79 billion annually.
8. Its future
The docu-series is barely halfway, and people are already speculating if it will be renewed for a second season. As with all shows, what matters is the ratings; therefore if it does not appeal to the audience, then the network will have no use for it. Besides, TV Series Finale explains that since it is a sponsored show translates to its being cheap for The CW. Most networks base the ratings on the 18-49 demographic and currently, "Peaking" has only averaged a 0.10 rating in the first season with a viewership number of 203,000. If the ratings can increase, then we can expect the show to be renewed for other seasons.
9. Its premiere date
Unlike most television shows that will tease the audience with a trailer of their upcoming series, "Peaking" did not bother with trailer. According to The Cinemaholic as late as September 11, 2019, no full-fledged trailer had been released, but one could watch a clip from one of its episodes. It later premiered on The CW on September 13, 2019, with two back-to-back episodes after being announced as one of the two docu-series joining its summer programming in April. The other docu-series is "Mysteries Decoded" and "Peaking" is the last of its summer shows.
10. Where to watch it
One thing that the producers of "Peaking" considered must have been the show's ability to gain popularity in the fastest way possible. Apple made the massive blunder of allowing viewers to watch the first episode of "Planet of the Apps" for free and then limited the rest to subscribers of Apple Music. It ended up airing for only one season, and most channels must have learnt from the incident. Therefore you can watch "Peaking" on The CW which is free to air. Additionally, you can stream online from Red Bull TV, which is also free and available globally.
Tell us what's wrong with this post? How could we improve it? :)
Let us improve this post!