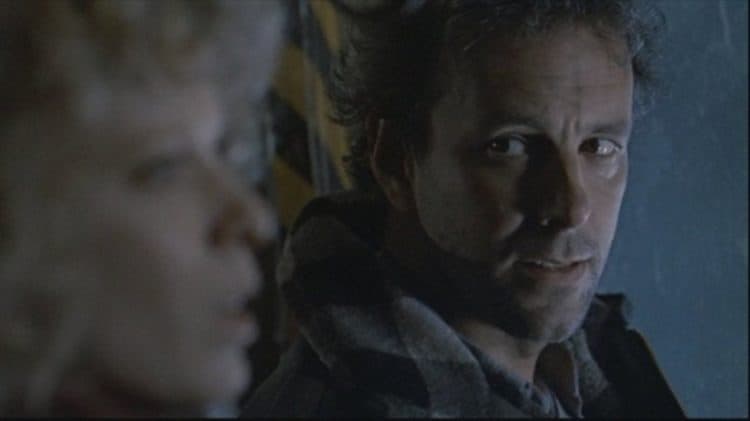 Go on and admit it, you're wondering who Jay Benedict was and are even now thinking about getting on Google to find out. That's okay, trying to keep track of every actor out there is tough, even for those that write the bio's and are paid to keep track. Let's just say that Jay, who passed recently, was one of the many that contributed to show business in his own way and was among those who can be said to have been a guy that was valued for the fact that he showed up, did his job, and then moved on to the next project as he needed to. He had definite skill as he was seen in theater, in movies, and on TV, and also did some voice acting for games. That alone is enough to claim that he was good enough to be where he was and to be depended on for just about anything that he was selected for during his life. Unfortunately on April 4th he succumbed to an infection made worse by the COVID-19 virus, becoming yet another celebrity that's been taken by the disease and one more individual that's been added to the growing tally. While many upon many people have been infected by the coronavirus, there have been many that have succumbed over the past month or so and sadly the disease isn't done yet.
Jay was around for quite a while when it came to show business since his first role was at the age of 11. He also had a part in Star Wars at the famed Tosche Station that Luke whined about when his uncle told him to go clean up the droids. Unfortunately that scene was deleted, but it's been in the loop for a while now for people to see. Obviously it wasn't much of a scene and there's probably a good reason it was cut since it might have slowed things down, but it was still a mark in his favor that Jay was able to step up and take part in what would one day become an epic saga. Grayson Quay of Foundation for Economic Education has more to say on this topic. It's easy to forget someone that doesn't show up on the billing, or who doesn't do much more than act as a bit-player and then fades off into the background, but every person in a movie is important when one thinks about it closely and their part is not as indispensable as anyone might want to think. Jay had a long history of being someone in the movie that might not have been seen as the guy that everyone needed to focus on, but the fact that he was there and that he did have enough roles that counted on him being good enough at what he did to earn his place was enough to prove that he was a true thespian and therefore worthy of his position.
No doubt many thoughts and prayers have gone out to his family and loved ones, but something more than that is likely better to serve as a remembrance since he was an actor and he was obviously fond of what he did, so perhaps it's best to find a way to immortalize him in film, to remember the good he did and the reason why he was selected so many times for one movie after another. Simply looking at his filmography is enough to think that he was someone that was relied on, depended on, and was always there when he could be in order to round out a project and help make it that much better, which is a great part of his legacy and something that those who were closest to him should remember. It's likely that his name will get lost in the shuffle once again as things continue to go by, but he won't be entirely forgotten thankfully since there are plenty of people that are going to be working to remember and remind others just what and who was lost during the current pandemic, if only to keep in mind just how serious this matter is. Jay isn't the only one and he likely won't be the last to be affected by the COVID-19 virus, but given all he's done in his life on screen it's best if he's remembered for what he accomplished and what he spent most of his life doing. Geoff Herbert of Syracuse.com has a list of those that have passed from the disease. The dedication it takes to stick with the business for so long is something that many people would likely envy since there are many folks that wouldn't stick with one particular job even half that long.
Despite his apparently minor roles in many movies Jay did turn in one performance after another that was able to please the audience and keep him coming back, so it's fair to say that he was good at what he did, and was more than deserving of a great deal of respect. Rest in peace sir.
Tell us what's wrong with this post? How could we improve it? :)
Let us improve this post!