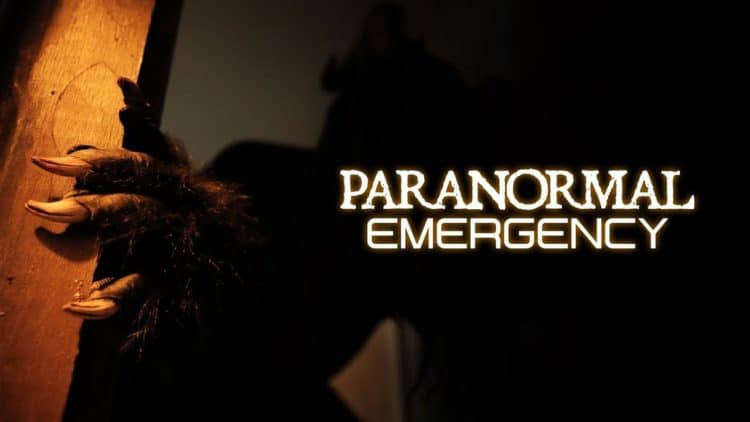 Cable Networks have taken over the reality show domain. With the advent of the TraveL Channel, offshoot of the popular Discovery Channel, no adventure or everyday situations from around the world is safe from being turned into a series. With paranormal shows being among the most popular type of adventure show and The Travel Channel being a leader in bringing us scary programs such as "Paranormal" Survivor" it seems only natural that other shows would soon be on the roster. On August 5, 2019 a new show, Paranormal Emergency, premiered. Like Travel Channel's other first responder paranormal show, "Paranormal 911","Paranormal Emergency" brings viewers up close and personal into the lives of first responders and what happens when events stemming from their calls don't seem to coincide with the laws of the natural world. Here are some things to know about the new show "Paranormal Emergency".
1. The Pacing is Brilliantly Disturbing
The professionals who respond to these calls can't turn around and run away when the going gets frightening. Watching these brave women and men keep moving toward the horror even though they are terrified builds up an atmosphere of suspense that is unnerving. There is no "lock down" or prior knowledge of where they are or who is there. As the story progresses, the viewer's mind and heart is fully engaged. There is no "debriefing" or resolution at the end….it's often a case of an unsolved mystery which makes it even creepier the way it's just left hanging for the viewer to contemplate.
2. Real Responders
One of the most poignant elements in the life of any first responder is how officers reconcile what happens on the streets with their personal beliefs and values. The real life situations they face on a daily bases are scary enough, but add in the paranormal element and it opens a pandoras' box of new fears and challenges that they don't usually encounter. The storytellers range from undercover detectives filmed in shadow to the rookie paramedic or patrol person. What they have in common is that they didn't go looking for this, the weird entities found them. Not all of these entities are malevolent; some even come to the rescue in the nick of time (as seen in the premier episode).
3. It's not Goofy
Although there can be some light moments, the tone of the series is dead serious. The subject matter and the suffering of the people involved is always treated with dignity and empathy. Matthew Butler, General Manager of the Travel Channel, said in an interview with Realscreen, that "telling spooky stories in an authoritative voice adds credibility." The somber tone and professionals as witnesses make this a game changer in horror reality.
4. Great For Believers
For those who are into the supernatural, "Paranormal Emergency" has plenty of scary moments. From haunted elevators that move on their own to spirits that follow a rookie cop home, there is every type of haunted scenario, including those you would not see on your typical ghostbuster show. Haunted objects, UFO activity, possessed people… horror fans will be able to feast on the many plotlines.
5. Entertaining For Skeptics
"Paranormal Emergency" does its best to present a balanced view, with the participants weighing evidence, debunking nonsense, while keeping an open mind. Police officers, ambulance drivers and paramedics tend to be down to earth and practical so seeing these public servants come face to face with the unexplainable is plausable. The show is entertaining as a police drama like "Live PD" and cop show enthusiasts will love the action. There are real criminals who cannot walk through walls so they get arrested. The storytellers do not seem to be boasting or proud of their encounters. Many claim that they do not discuss the paranormal with their coworkers as to not be labeled as some kind of nut.
6. Not a Ghost Hunting Show
Unlike "Ghost Adventures" or "Ghost Hunters" no one goes looking for the strange and unusual, they respond to it already in progress. There are no lockdowns or psychics as special guest stars making up the story as they go along. Imagine being behind the wheel of a haunted ambulance! Episode 1 was chilling!
7. A Natural Match
First responders and the paranormal have always gone together like peanut butter and jelly. The BBC recently reported "Thai police called in to take on village's female ghost", and throughout history, first responders have seen plenty of ghostly and UFO action. So much so that vintage police comedy shows such as "Barney Miller" included an arrest of a man who thought he was a werewolf and another perp who brought his companion ghost into the cell with him. The full moon has always ramped up the action for dispatchers of emergency services
8. A Production of Cream Network
Based in Toronto, Canada. Cream Productions has produced reality based shows for Hulu, Netflix, CNN, and other Cable Networks. Among their outstanding unusual creations have been "Real Vampires" and "History Erased" along with other spine tingling true crime stories which is a perfect launch point to the world of paranormal crime.
9. Relatable People
Although the production value is excellent, thus show does not have a regular cast of "beautiful people"sporting spikey hair and tight tee shirts strutting around (yeah, lookin' at you, Zak Bagans!). Even the reenactments use ordinary looking actors that do not distract the narrative. There is no overacting or dramatic EVP deciperhing, just real people having really bizarre experiences as part of their everyday job.
10. Portends The Future Direction of The Travel Channel
The Travel Channel has undergone a metamorphosis since it first premiered in 1987. It was part of a Trans World Airlines Marketing Company to promote travel to exotic locales. Now, many of these shows would have fans afraid to board a plane to several of these scary destinations. With the increased interest in the paranormal and police procedure, its eventual that we will see more of these shows in the future.
In conclusion, "Paranormal Emergency" is not the first show to feature first responders encountering the unknown, but it may be the most interesting.