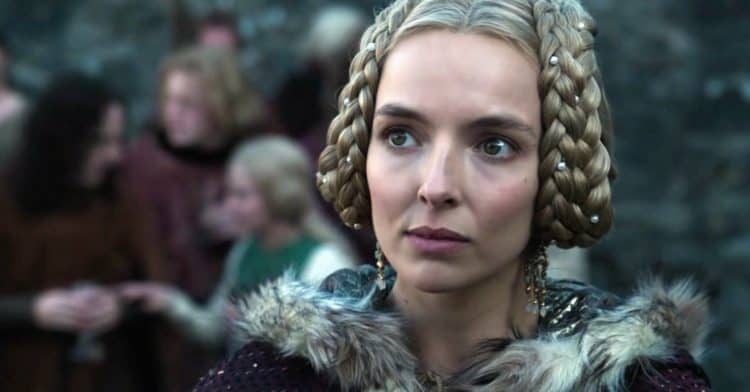 Historically, the Best Actress race has always seemed to be deeply divorced from the central crop of movies competing for all of the other major awards. Best Actor… Best Director… Best Picture… these are all some tight-knit permutation of the same movies, nominated and awarded over and over and over again throughout the night. Watch those five or six movies and you're basically seen everything important across the entire ceremony.
Best Actress, though? Not so much.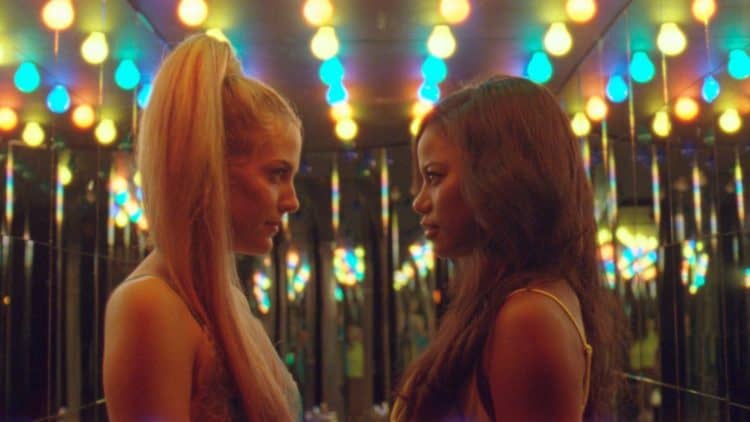 Because Hollywood has historically – and, let's face it, currently – makes movies about men, studio resources, investment dollars and contracted talent gets heavily funneled into these projects, leaving women filmmakers and those telling women-centered stories out in a lurch. Even then, the overwhelming male composition of the Academy has translated into very few of these awards-worthy films from being recognized when they do make it through to theaters. Sure, you might have the occasional Lina Wertmuller or Jane Campion – or, to use more up-to-date examples, Chloe Zhao and also Jane Campion – they are more often-than-not overlooked for all of the fellas taking up space in the room.
The takeaway from this is simply that "women's films" – by, about or intersecting with women – often are dismissed from discussions of Best Picture. They're deep cuts in the Oscar long-lists, basically, although with movies (and nominations) like last year's Nomadland and Promising Young Woman becoming increasingly common, this is slowly-but-surely inching away from the lived reality of Hollywood.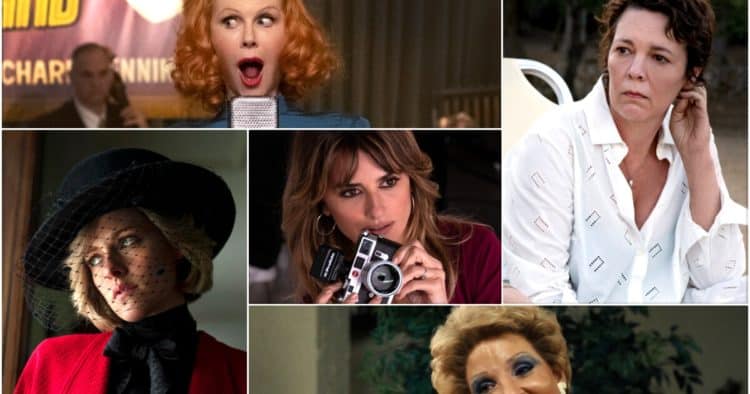 To be sure, there's plenty to love about this year's crop of nominees. Olivia Colman (The Lost Daughter), Penèlope Cruz (Parallel Mothers) and Kristen Stewart (Spencer) are among the very best performances from the entire year. Stewart's in particular is hands down my favorite performance from 2021: full stop. It is subtle and nuanced and captures the quietly fraught, roiling emotional undercurrent that informs not just her character of Princess Diana, but of the movie that fixes her as its center point. I can't say that I'm especially fond of Nichole Kidman's take on Lucile Ball in Being the Ricardos, but she does stand out as the best part of her otherwise misfiring movie (especially when compared to her lackluster costar Javier Bardem), which does, if nothing else, count for something (a much more extreme version of this can be found in Green Book). And, no offense to Jessica Chastain's nomination for The Eyes of Tammy Faye, but her presence here is exclusively the work of her Tammy Faye makeup team (Linda Dowds, Stephanie Ingram and Justin Raleigh).
So who else should have made the grade this year? Well, for one, Jodie Comer. Like her The Last Duel costars and the entire Us (2019) cast a few years ago, she pulled double-duty by having to constantly shift and reinvent her character across three competing versions of the story: chiefly speaking, Marguerite de Carrouges's rape at the hands of Adam Driver's Jacques Le Gris. Forced to fit into the mélange of biases, misconceptions and political ambitions of her rapist Le Gris, her husband de Carrouges and, finally, herself, she, in just one film, gives three of the best performances of the entire year. Her assault (really, assaults) are among the most harrowing scenes committed to film in 2021 and the subtle ways in which she is able to play off her costars is an absolute masterclass of her craft. That both she and her film have been so thoroughly overlooked by the Academy is nothing short of shameful.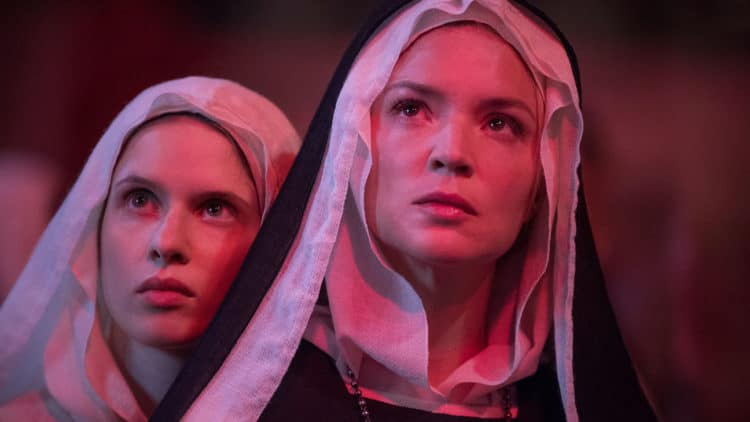 Similarly, there cannot be any serious discussion of who was the actual best actress of 2021 if we fail to consider Virginie Efira's tempestuous work in Paul Verhoeven's provocative takedown of Christianity Benedetta. Excoriating to its core, Efira's performance oscillates from a seemingly earnest expression of non-conventional Christian fealty to an heretical rejection of everything recognizably Christian: oftentimes in the exact same scene, entwining to two so thoroughly together that to discuss them in terms of "one versus the other" may be to make distinctions without any difference. It's a dizzying piece of work, to be sure, and among the most compelling bits of acting you're likely to find in any film from this year.
The Oscars might not quite be so white this year, but you wouldn't know it by looking at the monochromatic lineup of White women they saw fit to nominate this year. Actresses of color have put up some incredible work this year, and it's a disgrace to the category that none of them were able to break through the… ahem… white noise of their peers in order to wind up on the film industry's largest stage in 2022.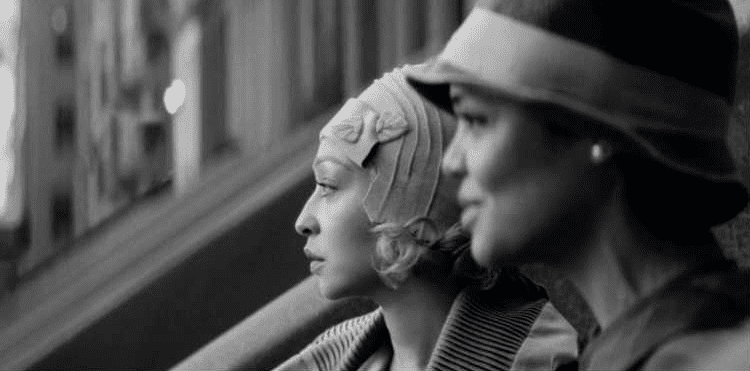 Certainly the most egregious of these omissions was Tessa Thompson (as Irene Redfield) in Rebecca Hall's adaptation of the classic novella Passing. Playing a White-passing woman who nevertheless inserts herself at the height of 1920s Harlem society – playing opposite an equally incredible Ruth Negga as a fellow White-passing who instead marries a violent racist and inserts herself into the height of White society – Thompson gives a darkly fascinating performance as a woman who is simultaneously drawn to and repelled by the worlds in which she inhabits and the people whose company she keeps. In many ways running parallel to the kinds of twisted performance that Benedict Cumberbatch is being recognized for in The Power of the Dog, Thompson gives us an insightful look into the psyche of a woman torn in twain by the constrictive demands of the world around her.
And whatever happened to Taylour Paige from Zola? The film that started off as everybody's favorite Oscar hopeful seems to have stalled out on the Indie Spirit level of awards shows, despite the undeniable level of craft and frenetic, decidedly Millennial-paced energy of the film. Paige managed to win the Independent Spirit Award's Best Actress award in a race that didn't even so much as see fit to nominate Olivia Colman or Tessa Thompson (whose films certainly appeared elsewhere in the ceremony). Her incendiary appearance granted the film much of its staying power, and would have proven to be a far more exciting inclusion than most of this year's actual nominees.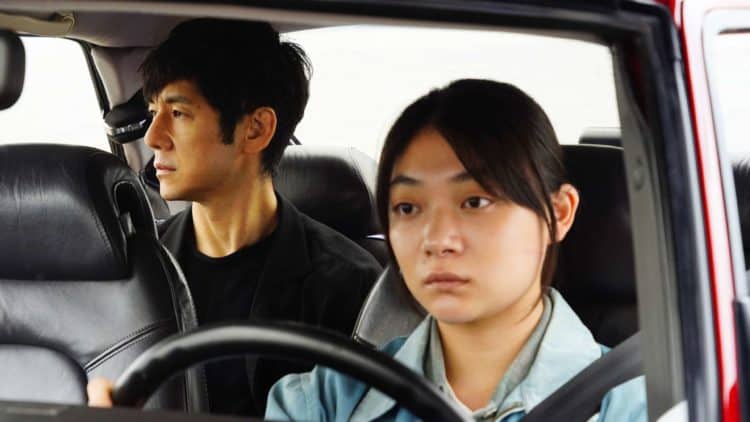 I've said it once already and I will say it again here: the Oscars have a nasty habit of failing to recognize the best performances of a given year just because they happen to be given in a language other than English. Two years after Bong Joon-ho shattered the language barrier at the Academy Awards, it's deeply disheartening to see that the "one-inch barrier of subtitles" is still too tall of a hurdle for Academy voters to clear when weighing their options for Best Actress. This is especially tragic when Best Picture, Best Director, Best Adapted Screenplay and Best International Feature Film contender Drive My Car, a movie that is clearly already on voters' collective radar, can't manage to scrounge up a single nomination for Toko Miura. Playing the young chauffeur of actor-director Yusuku Kafuku (Hidetoshi Nichijima), Miura gives a moving performance as a deeply scarred (both physically and emotionally) woman with a dark, layered past that slowly reveals itself over the monumental 3-hour running time of the film. At times rendered mute, and at others espousing some of the most mesmeric dialog from this past year, her compelling performance both supports and challenges the characters around her and drives the film home to its ultimate, emotionally resonant conclusion.
Tell us what's wrong with this post? How could we improve it? :)
Let us improve this post!