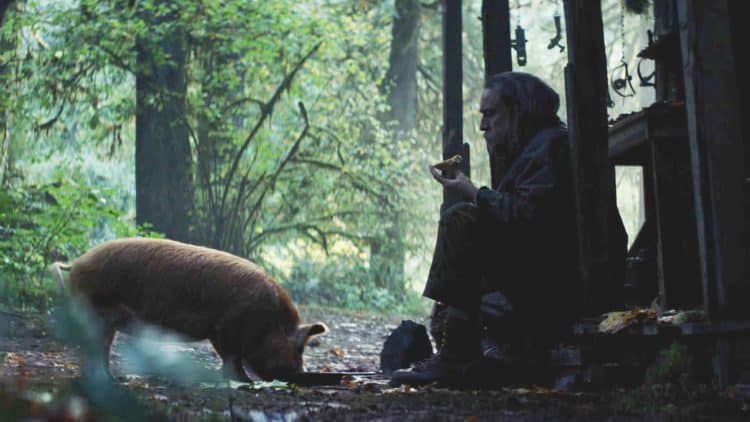 Isn't it just always the case that, no matter how well the Academy does at recognizing outstanding performances in a given year, no matter how many worthy additions they add to their ranks nor what idiosyncrasies in their tastes they reveal on nomination morning, there's always a wealth of talent that somehow gets left off of the actual Oscar ballots. Every. Single. Year. Without fail. You could set your watch to it.
In recent years, the righteous (and, to be certain, well justified) uproar over the lack of nominees of color has routinely reared its head in the form of #OscarsSoWhite: a movement that proved so potent that it got the entire Academy to overhaul its votership into the (comparatively) younger, more international and overall more diverse group that it is today. Even so, that didn't stop the paradigm-shattering success Parasite (2019) from garnering no love from the acting branch two years ago, despite 8 incredible performances to choose from, nor could that years best two performances in any category (both of them Lupita Nyong'o in Us) get so much as a single consideration from the awards body.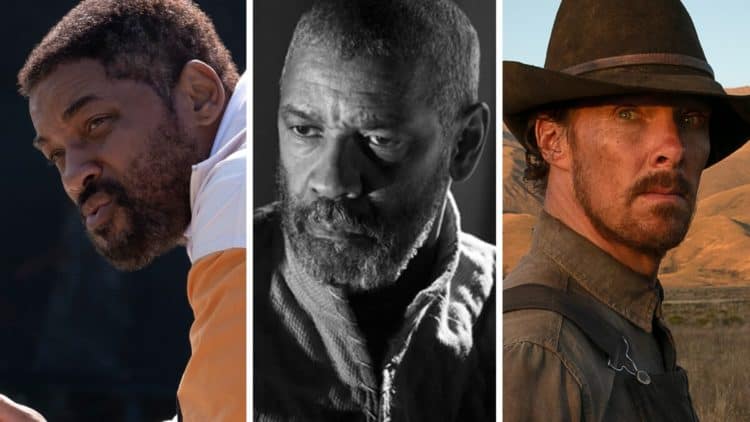 This year, thankfully, diversity is not the problem. The heir apparent in the Best Actor race in a Will Smith: a monumental talent who has more than proven himself over his storied career. It will doubtless prove to be a worthy victory for Smith, whose transformative role as Williams sisters' abrasive father / coach Richard Williams in the crowd-pleasing King Richard is justly ranked among the very best of the entire year (although, for my money, Smith has never been better than he was in 2007's emotionally devastating one man show I Am Legend, which should have at least earned him a nomination back in the day). He is similarly joined by the veteran performer Denzel Washington, whose inspired blind casting in The Tragedy of Macbeth gave us what is, for me at least, the single greatest performance of the entire year; it has no chance of winning, of course, but is the feather in the cap of the long and illustrious career of one of Hollywood's brightest stars. Rounding out this year's premier Oscar performers is Benedict Cumberbatch, whose dark and sadistic role in Jane Campion's menacing revisionist Western The Power of the Dog is an excoriating rebuke of the kinds of toxic masculinity and stochastic violence that are too often held up as the gendered ideal in our society.
As for the other two performances… they were varying shades of fine, but a bit far afield from what kinds of performances I would prefer to see the film industry's premier awards body holding up as a shining beacon to the entire moviegoing world. Andrew Garfield is undoubtedly great in Tick, Tick… BOOM! – commanding center stage in a role that seems almost scientifically engineered to play into his quirky, theater-kid strengths as an actor (similar to what Lady Gaga enjoyed in A Star Is Born a few years back). The problem is that for as much as I love the movie – and, make no mistake, I do love the movie – I find it hard to find any category that I think it's one of the absolutely best of the year in (Lead Actor being no exception to this). And the less said about White European actor Javier Bardem's turn as iconic Cuban entertainer Desi Arnez, the better. Bardem (genuinely one of the best in his entire generation of screen actors) is shockingly mediocre in the part, and the rest of the movie gives him few outs for his on-screen failings in it.
So what should the Academy have been looking at to round out their core trifecta in this category? Plenty, actually. 2021 was an incredible year for movies (even if most of us were still watching them from the comfort of our living rooms) and the male performances at the heart of those movies is a big reason why.
Undoubtedly, the most surprising performance of the year was Nicholas Cage in the sad not-quite John Wick-alike Pig. Cage has enjoyed a long and varied career peppered with innumerable quirky, excellent and oftentimes underrated performances. He was twice nominated for (and once awarded with) acting Oscars: one for playing a despondent alcoholic in 1995's Leaving Las Vegas (his win) and the other for a pair of screenwriting brothers in 2002's Adaptation (a welcome surprise in an otherwise fairly rote and underwhelming lineup). He has never been better than as the broken-hearted hermit that is the primary subject of Michael Sarnoski's directorial debut: a harrowing, beaten-down, world-weary former chef who just wants his beloved truffle-hunting pig back from the backwoods criminals who stole him. It's a gripping performance unlike anything else in his eclectic filmography, and comes at the crest of the recent Cage-aissance (which includes his work in films like Mandy, Into the Spider-Verse, Color Out of Space and the upcoming The Unbearable Weight of Massive Talent). That is was overlooked this year for somebody like Bardem or Garfield feels downright criminal.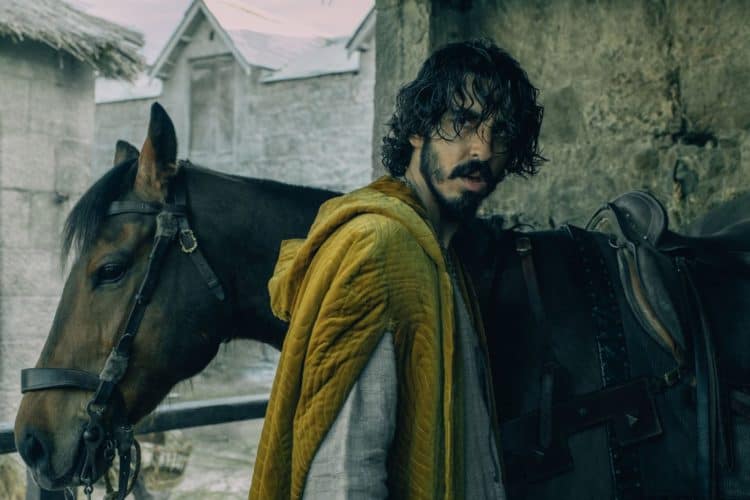 Denzel Washington is not the only person making a case for colorblind casting this year. Dev Patel, himself no stranger to the Oscars (by way of 2017's Lion), gave a mesmeric turn as Sir Gawain in David Lowery evanescent The Green Knight. Frequently carrying the film by himself for exorbitant stretches of time, Patel's magnetic presence carries the audience through a number of outlandish Arthurian episodes and bizarre encounters en route to Gawain's Christmas Day duel with the titular Green Knight. It's a difficult, often intentionally distancing bit of material to work through, but Patel proves to be more than a match for it, delivering one of the most searing performances I've seen in a motion picture all year.
A strong argument could be made for either lead in Ridley Scott's Rashomon-inspired rape-revenge drama joining the fray this year. Both Adam Driver and Matt Damon give three of their best performances in The Last Duel (one told from Driver's Jacques Le Gris's perspective, one from Damon's Jean de Carrouges's perspective and one from Jodie Comer's Marguerite de Carrouges's perspective), in which the lead-up to, execution of and fallout from Marguerite's climactic rape at the hands of Le Gris is told (and retold) with only the subtle, sometimes marginal details changing to reflect the events as-perceived by each individual character. Like Nyong'o two years ago, they're pulling double duty here in portraying multiple versions of the same character, and by rights at least one of them should have been recognized for not merely the effort, but for the seemingly effortless execution with which they succeeded.
And of course there is the Academy's historic blindness to both non-English language performances in general and Asian performers in particular to consider. Although last year did see some progress with the Academy nominating Steven Yeun and awarding Youn Yuh-jung for their work in the subtly nuanced family drama Minari, Parasite's conspicuous 0 nominations (despite fielding worthy candidates for each acting category twice-over) still hangs heavily over the awards body's head two years later. This is especially true in a year which one of the best picture nominees is Ryusuke Hamaguchi's Drive My Car. An epic, emotionally sweeping drama about love and loss, Hidetoshi Nishijima's gentle turn as the stage actor-director Yusuke Kafuku coming to terms with his wife's passing as fine a piece of acting as any to come out of last year. With the category as-is being rounded out by fine-to-mediocre performances from actors who have either already been acknowledged for better work or whose rising star will undoubtedly lead them to better roles down the line, there was certainly room for better and more challenging efforts in films that are already on the voters' radar in other categories.