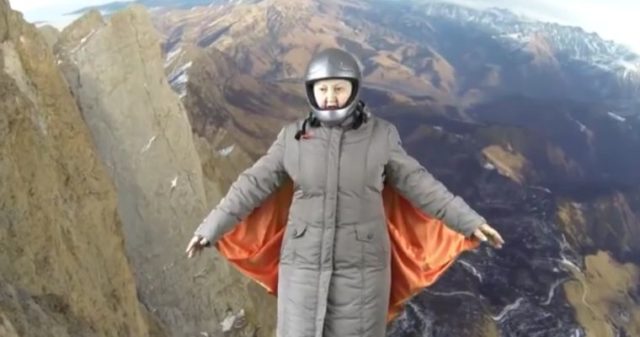 Remember that crazy old Russian Youtube lady that we posted a few weeks back? This is woman who has mastered the art of the green screen and has been posting special effects videos on Youtube with reckless abandon. Each video is better than the last and if you think that any of these videos are fake then you'd be right. But damned if this woman will tell you that. The quality is so good that you're going to wish you had the same equipment as her.
This week she's back with another impressive show of technical skills. She has a bald eagle join her in this fascinated flying journey through the wondrous mountains of what I have to assume is Fantasia. If only she got quick shots of Bastian, Artex, Falcor, and Atreu.
If this woman doesn't have a million subscribers on her Youtube channel then there's really something wrong with us. I mean, come on! This is brilliance!