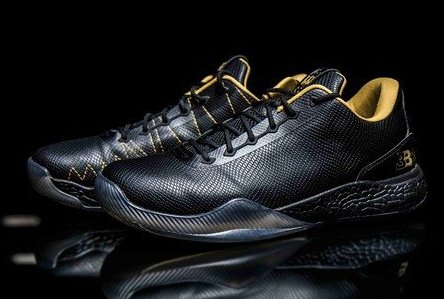 Do these sneakers look like they're worth $495? Even better, there's a flip flop version that's "only" $220. LaVar ball is getting reamed on the internet for unveiling his son Lonzo's new signature shoe. Lonzo Ball has yet to step on an NBA court but that's not stopping his father, LaVar, from charging an insane amount of money for his shoe. Yesterday the elder Ball introduced the Z02 which is available for presale and is priced at $495 for the base model and $995 for the autographed model.
So far LaVar has received criticism from just about everyone in the entire world. After LaVar's announcement, NBA legend Shaquille O'neal, who has made a fortune selling low-priced sneakers, took to Twitter to fire a shot at LaVar Ball for overpricing Lonzo's shoes.
Hey @Lavarbigballer real big baller brands don't over charge kids for shoes. pic.twitter.com/N2U0VPXXyt

— SHAQ (@SHAQ) May 4, 2017
What's even more significant is the fact that the highest price for a debut sneaker was $400 and that was a Michael Jordan sneaker. Michael Jordan people. This kid hasn't played one game. A couple of remarks. First of all, LaVar Ball is one of the most disgusting human beings on earth and I don't think we need to say anymore about it. Second, at some point you need to place blame on Lonzo as well. He's the one letting this happen. It's easy to look all innocent and say your father is doing all of this, but come on. If Lonzo really wanted to distance himself from all of this he could and would. Lastly, if any of you out this buy this sneaker I automatically hate you. I pray to God these sneakers don't make a single sale.