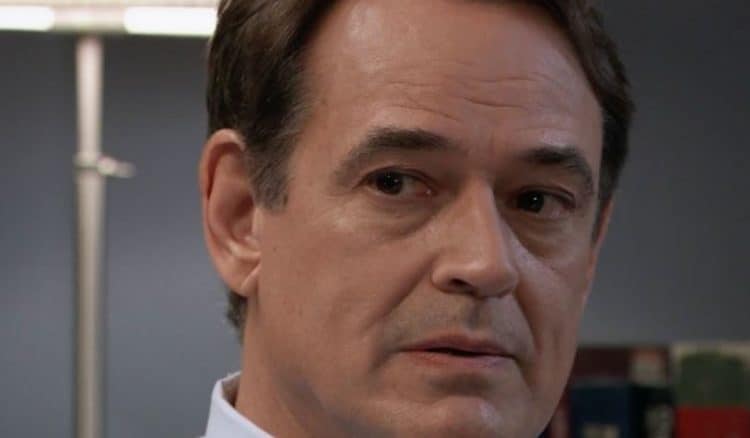 General Hospital fans are looking into this week ready for things to change for the people they love the most in Port Charles, and we wonder if that's possible for a few people. We do know there is a lot going on right now, and it's been a very interesting situation. We are not entirely convinced that Robin being in town is what everyone is happy about right now. We do think she's a bit upset with the way things are going for so many people, but she did put a lot into perspective recently. She was able to get this situation under control for so many people, and they didn't even see it coming. That's something we don't know is possible for so many people. But, we do think there is something to it. We also saw Franco have an encounter that was a little bit more than interesting. He's someone who cannot handle things the way they are going.
In addition to that, Cameron flat out lied to Liz, and we all know that's never a wise decision. If there is one person you don't want to lie to, it's Liz. She simply is not someone you want to mess with like that. She's the kind of woman you want to have on your side, and this is not the best way to make sure that happens. She will find out, too, and she will not be amused or even remotely happy that this is going on. She's a woman who doesn't like it when things like this happen, and she will not hide that feeling. Kim decided to make a deal with Drew, but we don't know how that will go, either. She's someone we like, but we can't decide if we trust her or not. She's not on our radar for that one.
What's Happening on General Hospital
Old pals Jason and Robin spend some time together–why not join them? @1SteveBurton @whitewatercrew @GeneralHospital #GH

— Frank Valentini (@valentinifrank) September 17, 2018
These two have been friends for a very long time, and we like to think that they will continue to be friends for the rest of their lives. And this is something we love to see together, and we want to know if you think that she had anything good to offer him in terms of her advice? Do you agree with her or not? Do you think she should stick around?
What's Next on General Hospital
"And here I thought you were suffering in solitude… " #GH55 pic.twitter.com/UnnhnhO4uW

— General Hospital (@GeneralHospital) September 17, 2018
Nina and Anna have to make some decisions in their lives and their personal feud, and we do think that there is a good chance they can do this. We think that they will actually come full circle if the rumors can be believed. Perhaps there is a chance they can get along if they cannot actually create a friendship with one another. We really aren't sure they can get that to happen in their lives, but we do think there is a good chance that they can get past the initial situation that is going on in their lives. They might have a chance to get that under control. But that's not what we think will work for them in the long term. They've got a lot of undeniable anger with one another, and Nina is hanging on to the fact that there was a little something going on with her husband and Anna for a while, and that's something she cannot forgive. We get that.
Then there is the problem that there is so much going on with Maxie. She's upset and confused, and we don't know how to process that information. She's got her own issues to work out, and we are not sure that she can handle that on her own. She's working with something that we don't fully understand, and that's a situation she's got to figure out on her own. She's so lost right now, though. She may not come back from this in her current state of confusion.
Stay tuned for more Young and the Restless and be sure to check out TVOvermind daily for the latest Young and the Restless spoilers, news, and updates.