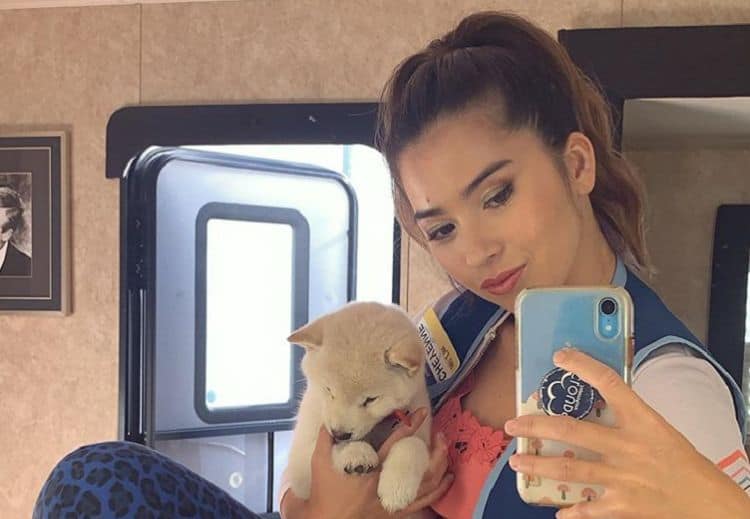 Nichole Bloom is an actress who is best known for her appearance in the television comedy series "Super Store." She plays the part of Cheyenne who is a 17-year old girl who is pregnant when the series first launched. She is an interesting young actress who has recently come into her own in the profession. For fans who want to know more about the rising star, here are 10 things you didn't know about Nichole Bloom.
1. Her real name isn't Nichole Bloom
As many actors do, Nichole Bloom is the stage name that the young star has chosen for her professional name. Her real name is Nichole Sakura O'Connor. She was born in Santa Clara County, California on December 15th of 1989. She recently turned 30 years old. She did keep the same first name, however.
2. Nichole has a diverse ancestry
Nichole enjoys being of mixed ancestry. Her parents were of Irish on her father's side and Japanese on her mother's in descent and this makes her an even more interesting actress. Being of mixed ethnicities opens up a lot of different roles for the emerging young actress. It is likely to be a boost for her career in the entertainment industry.
3. She is also a model
Nichole bloom has appeared in a variety of commercials as a model for American Apparel. This was her line of work prior to becoming a professional actress, and a fact that many fans didn't know about. The modeling industry is really where she got her start but acting has always been something that she has enjoyed.
4. Nichole is formally trained as an actor
Although it was not her first line of work, Nichole Bloom has always enjoyed acting. She liked doing voices when she was young and when she turned 14 years old she moved to LA in hopes of becoming a professional actress. She enrolled in theater at USC and within three years she graduated with her degree in the discipline, but it wasn't easy for her to secure work as a new actress.
5. Bloom has been a professional actress since 2010
Nichole's first acting gig was in the short film "Special Delivery II." This was just the beginning for her. She worked under her birth name Nichole O'Connor and in 2011 she appeared in the short film "Carpool" as Rachel. In 2012 she appeared in "Project X" in the role of JB's Girl, a minor part but it was still an acting job. That same year she landed the role of Kayla Tanaka in "Model Minority," and she played the part of Lucy in the TV series short "Lazy Me."
6. Her first four years were prep for bigger things
Nichole Bloom didn't land a recurring role for the first several years of her career. The parts that she landed were minor, but she continued trying. from 2013 to 2014 she played more small roles in "Kiko in America," "Full Circle," and "Grey's Anatomy." She appeared for two episodes of "Teen Wolf" in 2014, and her first major recurrent role was in the television series "Shameless" from 2014 through 2016 in the role of Amanda.
7. Nichole's acting career has been solid since 2014
After landing her first recurring role on "Shameless," things began to turn around for Nichole. She also appeared in the film "Man Up" in 2015, as well as in the television movie "Self Promotion," and as the voice of Emily in the video game "Until Dawn." She went on to appear in several more major roles and she is still a major character in the television series "Superstore." Since 2014, Nichole has had no trouble landing meatier acting roles and she currently has 22 acting credits in her solid professional portfolio. She is a rising star that is on her way to a very successful career in television and film acting.
8. She has received accolades for her acting talents
Nichole is finally realizing success as an actress. Viewers, as well as those in charge of special awards, are aware that she has a great deal of talent. She was officially recognized at the 28th Los Angeles Asian Pacific Film Festival with a Special Jury Prize for Best New Actress. This is an amazing accomplishment, but she has earned it. She didn't give up and she continued auditioning and taking the roles that were offered until she finally got a lucky break that launched her career in a positive direction.
9. Her Net Worth
Nichole has been in the acting profession since 2010. The new year will bring her decade anniversary. During this time she has finally managed to land parts that are longer in duration and higher in pay. Although her average annual salary has not yet been disclosed, she has done very well for herself financially. According to Taddlr, her estimated net worth is currently at $14 million. This sets her on a fast track for success with plenty of financial backing to pursue her dreams whatever they are. She has also dabbled in writing as well as producing so she is branching out in her skills.
10. You can follow her on Instagram
We also discovered that Nichole has a verified Instagram account. This is a valuable resource for fans who want to keep up on what's current in her life and in her profession. When we viewed her account we saw that she has made 53 posts and they are of some really awesome photos. She is currently following 818 on the site and she has amassed a whopping 87,000 followers. Although she hasn't made a ton of posts on the site she does a pretty good job of keeping things current. The number of followers that she has is a good sign that her fame is growing.