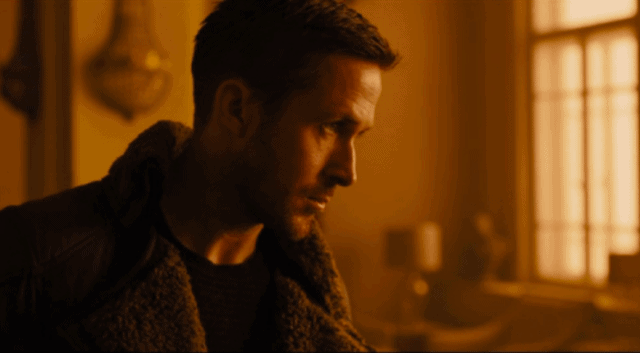 Ever notice how the future seems to look so bleak for humanity? Blade Runner 2049 isn't about to change that picture with its new character posters designed to give a little better look at what's coming. Ryan Gosling and Harrison Ford are teaming up in this film to bridge the gap between the 1982 masterpiece and the future in a way that will redefine the film and give new meaning to what it is to be human. So far the trailers look just awesome and the plot has changed just enough to keep the ball rolling and the action as intense as before.
Gosling is playing Officer K, a new Blade Runner that is just one of many protectors in the dystopian version of LA. Assigned to serve and protect like any other officer he eventually unearths a very real and very dangerous secret that if allowed to reach the public could cause the type of chaos that would end the existing civilization of LA and plunge the city into a whole new type of disaster.
K is charged with finding Rick Deckard, a Blade Runner that disappeared thirty years prior, in order to rectify the new problem that has popped up, and in doing so save the city and prevent all out madness from taking over. His task isn't easy at all, but he's determined to do what he can and make things right. The only trouble is that those that stand in his way will do anything at all to keep him from succeeding.
This is no traditional hero's story. The lines between villain and hero are so blurred that it becomes more of a race against time to see who can come out on top and who will be made to pay the price for their failure. One of the main plot points is that Wallace, the creator of many replicants, is building a private army that is thought to be gaining influence and will eventually take over the city. This is not the main plot point however, but just one of a few that increases the danger and the action throughout the film.
The character posters below show the main antagonists and protagonists of the movie. Ryan Gosling is perhaps one of the more heroic characters that's attempting to do his job and stay alive. Harrison Ford comes back as a very reluctant Rick Deckard. The guy disappeared for a reason after all. Jared Leto plays that villainous Neander Wallace, who is thought to be creating replicants in an attempt to build his own army. Syliva Hoeks plays Wallace's henchwoman and actively tries to stop Gosling and Ford in their efforts, while Dave Bautista is a powerhouse that seems more inclined to just go his own way without being bothered. Ana De Armas will be playing Officer K's girlfriend, and will seem slightly robotic in her mannerisms as we've already learned.
There are already high expectations for the film since it's taking off decades after the first one laid the groundwork for a great story. Replicants and human beings are going to collide once again as a new Blade Runner makes his voice known.