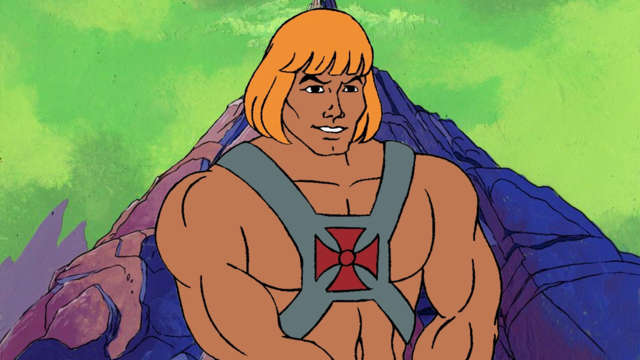 Masters of the Universe is a series that a lot of people have been patiently awaiting as talks of a new show and possibly a movie have been heard throughout the last year or so, but no action has yet been taken. Thankfully Kevin Smith's animated version has finally found a cast and it's a veritable who's who since he's taken on actors that might not be in hot demand at the moment but are well-known and proven when it comes to entertaining the masses. Likely as not their voices being heard during the show will please a lot of people since it not only shows that Smith is in fact trying his best to please the fans but he's doing so in a manner that utilizes some of the best voice talent around. This is what Smith had to say about the casting announcement as per Ryan Scott of MovieWeb:
"Happy Valentines Day from the palace of Eternia! We have cast some true masters of their craft for our Masters cartoon that's coming to Netflix, including 2 Batmans, a Buffy, and a Joker! Rob David from Mattel and Ted Biaselli gifted #mastersoftheuniverse with a gifted voice cast, which includes Chris Wood, Sarah Michelle Gellar, Mark Hamill, Lena Headey, Tiffany Smith, Diedrich Bader, Justin Long, Alicia Silverstone, Liam Cunningham, Griffin Newman, Henry Rollins and Jason Mewes as Stinkor!"
Really, how in the world could it get any better unless they had a list of A-list actors that would likely drain the budget if they were to come on? Sarah Michelle Gellar? Diedrich Bader? Justin Long? Alicia Silverstone? Lena Headey? Just those names alone should give people a huge boost when it comes to expecting greatness from this show. But then adding in Jason Mewes, Henry Rollins, and of course Mark Hamill as Skeletor just sends it over the top. We have yet to see what the animation is going to be like or what direction the show is going to take, but at this point one can at least assume that while Smith might want to take a retro look it's more likely that we'll be seeing something more updated and hopefully pertinent to the current era since the whole bowl cut for He-Man and the metal harness that some might look at and think "bondage" kind of need to be upgraded, not ditched entirely but definitely given a new look if only because they don't tend to be practical for battle.
Apart from that however it feels as though this show might be getting underway fairly soon, but there's no release date as of yet and there's no telling just how long things will actually take, so it's easier to sit back and wonder just how it's going to go. The fact that Mark Hamill is playing Skeletor though is interesting since he's made quite a name for himself after voicing the Joker for so long. Jeff Yeung of Hypebeast has more to say about this. Something about the quality of his voice that comes out when he's playing the bad guy is just plain creepy but the great part about it is that he's so good at it one can't be anything but impressed. Who would have thought that a guy who ended up becoming a Jedi Master would be able to play such a great villain? It's going to be very interesting to see how this project comes together since Bader is a genius behind the screen as well given that he's taken on several voice roles, while several of the other actors have done their part as well. The only downside that can be seen at this point really is that there's no idea when the project is coming and how long we'll have to wait. It does sound as though the cast has already recorded several episodes so it's hopeful that we won't have to sit and be patient for too much longer, but when it comes to this particular story people have been unwilling to cross their fingers or hold their breath for a while since nothing has come of it for a long time. Even the new She-Ra series wasn't quite enough to get a lot of people on board with the idea that He-Man might be following right behind since there have been way too many casting issues in the years prior to now.
But for a show such as this and a movie nonetheless the cast does have to be just right and it needs people that are going to be dedicated to the roles and capable of carrying them out in a very distinct manner. If anyone remembers, He-Man was a favorite of many people back in the day and to any justice to it those in charge would be best served by being picky about who takes the roles, if only because the right voice or the right actor can make them work to perfection.