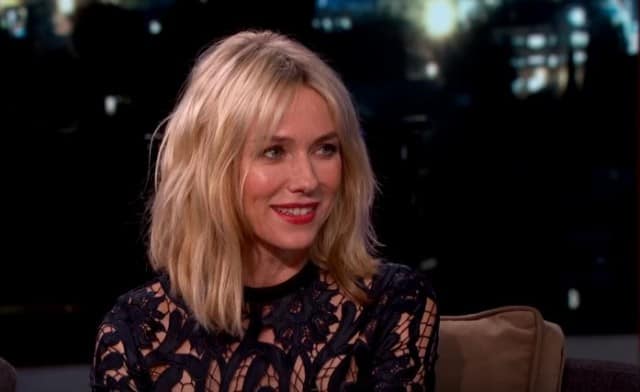 Naomi Watts learned that she has an interesting connection with Hillary Clinton last night on Jimmy Kimmel Live. Kimmel told the Academy Award-nominated actress that she was actually mentioned in one of Clinton's emails, which are obviously a big issue for the presidential candidate right now, but Watts apparently had no idea about the situation.
"You made some very…unusual news I think is a good way to put it," Kimmel said. "You were a part of the Hillary Clinton email…I don't know if you want to call it a scandal or whatever it is."
The Jimmy Kimmel Live host then showed Watts a real email from Clinton to Joe Wilson that had the subject line "I met Naomi Watts last weekend, and we talked about you and Valerie and how amazing you both are!"
"Wow," Watts said, laughing. "That's cool."
"That's cool?" Kimmel joked with her. "You might go to prison for this."
So did Watts ever actually meet Hillary Clinton, and did the two of them actually talk about Joe and Valerie Wilson? Yes. As Watts explains, she knew Valerie because she played her in the 2010 movie, Fair Game, and when she met Clinton, they did talk about her and Joe.
Watch Watts and Kimmel talk more about Hillary Clinton in the video below:
[Photo via YouTube]