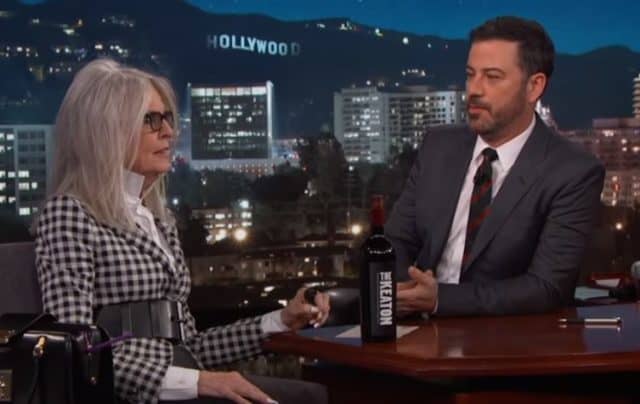 It's hard to believe it but Diane Keaton is 71-years-old. She's been entertaining audiences for nearly 50 years (got her start in 1970) and has gone from the cute and quirky Woody Allen movie-star to the smart and sophisticated "older woman" in the later years of her career. To celebrate her work in Hollywood Keaton will be getting a tribute from the American Film Institute which is about as big an honor as anyone can get.
She recently stopped by Jimmy Kimmel Live to talk about it but in the process revealed something to be quite sad. You'd think that in all her years in the business she'd have tons of friends, acquaintances, relationships, etc etc but Keaton revealed she's friendless.
Her recent AFI tribute was attended by plenty of famous people Keaton is familiar with, but few she feels comfortable calling her friends. "I don't really have any friends," she told Kimmel. "Not one." Co-stars? Also not friends. "They've [just] worked with me."
Check out Keaton's comments below. It's pretty bizarre actually.