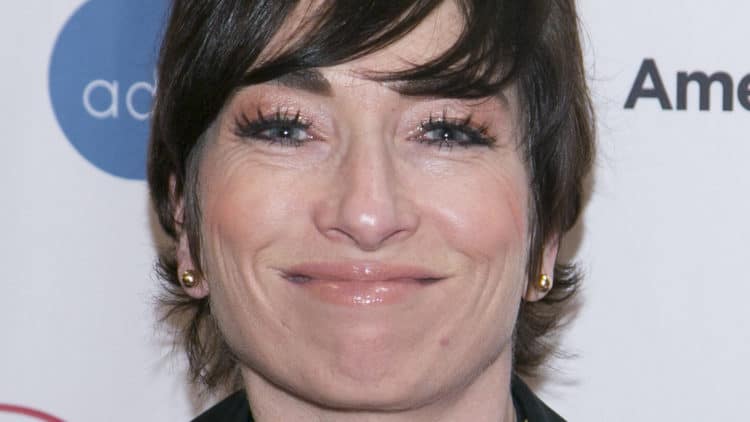 Naomi Grossman is one of the few actors whose most well-known role is one you probably won't even recognize her from. She played the role of Pepper in American Horror Story: Asylum and Freak Show. She is easily one of the most memorable characters from each season, but thanks to hair and makeup you can barely tell that Naomi is the person behind the role. Naomi is also popular for playing Lorna in the TV series ctrl alt delete. Additionally, she has a few film projects in the works that are set to be released within the next year or so. Those who have seen Naomi's work would agree that she is a very talented actress. Those who haven't seen her work are certainly missing out. Here are 10 things you didn't know about Naomi Grossman.
1. She's A Denver Native
Naomi was born and raised in Denver which most would agree is a far cry from Hollywood as far as the entertainment industry is concerned. Still, it was in Denver where she discovered her love for acting and began working on her craft. These days, however, it looks like she lives between New York and Los Angeles.
2. She's Always Loved Acting
For lots of people, the path to discovering their passion isn't always a straight shot. Naomi, however, was lucky to find something she loved at a very early age. During an interview with iHorror Naomi said, "Ever since I could remember, my parents exposed me to the arts and culture. And while we sat, enjoying the cinema, theatre, ballet, opera, you name it-it took everything within me to stay in my seat and not Rocky Horror-style sing and dance and act right along with them in the aisle! "
3. She's A Formally Trained Actress
In addition to loving acting and being naturally talented, Naomi has also put in a lot of hard work to help make the most of her abilities. She studied acting at Northwestern University and earned a bachelor's degree in theater. She then went on to continue her training at The Groundlings.
4. She's Been In Video Games
Variety is the spice of life and Naomi has made it a point to try different things throughout her career. One of those things was being in a video game. She provided voices for several characters in the 2020 video game Mafia: Definitive Edition. It'll be interesting to see if she decides to take on any more video game projects in the future.
5. She Has An Account On Cameo
There are lots of people all over the world who have fallen in love with Naomi's work, and now those people have the chance to connect with her like never before. She has an account on Cameo where she records and sells personalized video shoutouts for just $20.
6. She's A Yogi
Naomi is a very active person, and yoga is her favorite way to incorporate physical activity into her daily routine. While talking to Authority Magazine she said, "I'm constantly proselytizing the benefits of yoga (thank you for indulging me in that earlier) — that if I could start a movement introducing people to that, I think we'd eliminate most of the world's conflict! If only people spent more time challenging their balance and strength and flexibility, and less time challenging each other, what a better world it would be!"
7. She Speaks Three Languages
The ability to speak more than one language is one of those things that can come in handy no matter what you choose to do in life. Naomi is lucky to be able to speak three languages fluently. In addition to English, she also speaks Portuguese and Spanish. Apparently, she learned Portuguese because of a crush she had on Bruno Campos in college.
8. She Was Nominated For An Emmy
When you put your all into something there's no better feeling than knowing that your hard work hasn't gone unnoticed. While many would agree that Noami hasn't always gotten the respect and attention she deserves, she has gotten some recognition. In 2018, she was nominated for a Primetime Emmy Award for Outstanding Actress in a Short Form Comedy or Drama Series for her role in crtl alt delete.
9. She's A Writer And Producer
Being in front of the camera is what Naomi has become most well-known for throughout her career, but that isn't the extent of the work she's done in the entertainment industry. She also has some behind the scenes experience writing and producing. She currently has over a dozen credits for both writing and production.
10. Rosemary's Baby Is Her Favorite Scary Movie
Naomi isn't just a horror star, she's also a fan of the genre as well. When asked about her favorite horror movie, she told iHorror that Rosemary's Baby is at the top of her list. She also added, "Kubrick's "Clockwork Orange" and "The Shining" are a close second, followed by Hitchcock's "The Birds" and "Vertigo," just for nostalgia's sake."
Tell us what's wrong with this post? How could we improve it? :)
Let us improve this post!