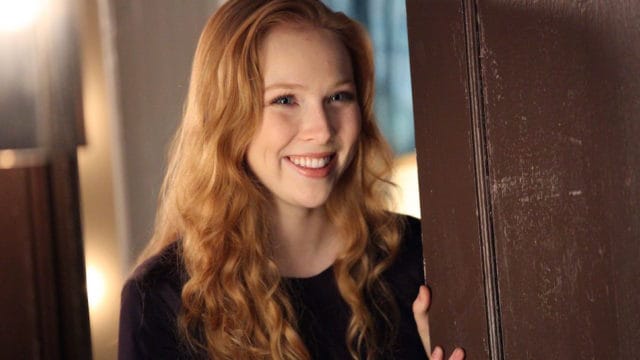 Molly Quinn is an actress who was born in Texarkana, Texas, on October 8, 1993. She began her career in 2006 and has since had many roles in theater, film, and television. She is best-known for playing Alexis Castle in the ABC television series 'Castle'. She is also the voice of Bloom in 'Winx Club'. Although she has risen to prominence as a result of these roles, there are still many things that people do not know about this actress. Here are ten fun and interesting facts that you probably didn't know about Molly Quinn.
1. She Showed Acting Talent from a Young Age
From a very young age, Molly Quinn was already showing talent as an actress. She had acting lessons with Martin Beck, a retired director and producer. When she was in sixth grade, she was in a performance of 'The Nutcracker'. She was also a member of the Young Actors Studio and was quickly signed to a talent agency.
2. She Has Worked as a Producer
Most people associate Molly Quinn with her on-screen performances. However, she has also worked behind the scenes. In 2003, she was an associate producer for 'Hansel & Gretel Get Baked'. In that film, she also played the lead role of Gretel. She was then a producer for 'Welcome to Happiness' in 2015. Again, she had an acting role in this short film as she was portraying Lilian.
3. She is a Fantastic Singer
Although she is best-known as an actress, Molly Quinn is also a talented singer. She was a playback singer for the 2011 short film 'Welcome to Happiness' and she also sang on the soundtrack for the 2009 short film 'The Sacrifice'.
4. She Made Her Film Debut in 2007
Molly Quinn made her film debut in the 2007 film 'Walk Hard: The Dewey Cox Story'. In this film, she played the role of a teen with pinups. This comedy film was directed by Jake Kasdan who also co-wrote the film with Judd Apatow. Actors who starred in this film include John C. Reilly, Jenna Fischer, Tim Meadows, and Kristen Wiig. It was commercially unsuccessful as it grossed just $20.6 million against a budget of $35 million.
5. She Enjoys Karate
Molly Quinn has many hobbies and one of these is karate. She has said in the past that she is not great at this martial art and has only got a green belt. Her other interests include reading, history, and psychology.
6. She is an Award-Winner
This talented actress has already won one award for her performances. This was a Monaco International Film Festival Award for Best Newcomer in a Short Film. This was for her performance in 'The Sacrifice' and she received this award in 2009.
7. She Was in 'Avalon High'
In 2010, Molly Quinn was in the Disney original movie 'Avalon High'. She played the role of Jenny and others who appeared in this movie include Britt Richardson, Gregg Sulkin, Joey Pollari, and Devon Graye. The film was based on the book of the same name by Meg Cabot. It was directed by Stuart Gillard and the screenplay was co-written by Julie Sherman Wolfe and Amy Talkington.
8. She is in the 2018 Film 'Newly Single'
Quinn's latest role is playing Valerie in the 2018 arthouse meta dark comedy film 'Newly Single'. This film was written and directed by Adam Christian Clark who also starred in this film. Other actors who appeared in 'Newly Single' include Jennifer Kim, Anna Jacoby-Heron, and Remy Bennett. It is set for a limited release in the United States on August 1, 2018.
9. She Has Appeared in Several Internet Series
Molly Quinn has appeared in several Internet series. She played Pemily Stallwark in the podcast 'Thrilling Adventure Hour'. She appeared in this for 12 episodes between 2012 and 2015. Another podcast in which she has appeared is 'Welcome to the Night Vale'. In 2015, she played Hermione Granger in the YouTube video series 'Princess Rap Battle'.
10. She Provided a Voice for a Video Game
In addition to her film and television work, Molly Quinn has also provided a voice for a video game. This was the voice of Eve Brea for the 2011 video game 'The Third Birthday'. This is a third-person role-playing shooter game that was co-developed by HexaDrive and Square Enix. The game was written by Toshimitsu Takeuchi.
Tell us what's wrong with this post? How could we improve it? :)
Let us improve this post!