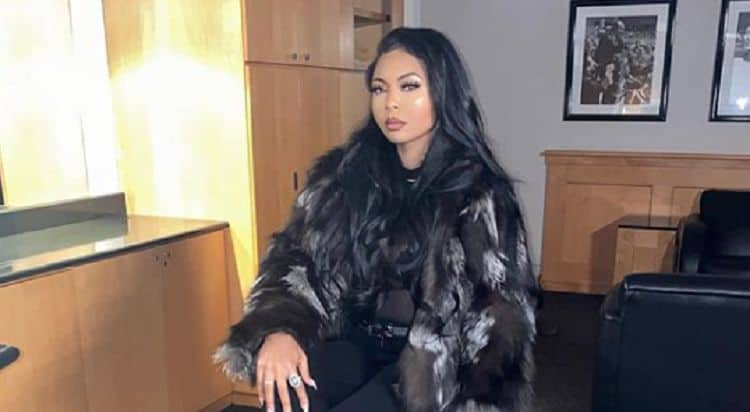 The 2010's decade descended on us by ushering the supposed golden age of reality TV shows. Till now, we have experienced a burst in the number of shows within the reality TV genre. Most come up with unique concepts that sell them to their target audience. One such show that features a unique concept is VH1's Black Ink Crew. The Show focuses on the drama in an African American-owned tattoo shop in Harlem, New York City. It is currently in its eighth season and features a decent cast. One of the most outspoken and polarizing cast members is Miss Kitty. So who is Miss Kitty? If you want to know more about her, then this article is for you as we take you through ten things you did not know about this reality show star.
1. Her Early Life And Growing Up
Miss Kitty, real name Kit SoVain, is a Washington DC native. She was born on 28th February 1992, which makes her a few weeks shy of her 28th birthday. Not much information is available about her, especially concerning her family. It is probably a move in drawing the line between her professional and private life, which is commendable.
2. Career Beginnings
As from VH1's official site, Miss Kitty was a makeup artist in Washington DC. She became a pro in the makeup scene, and at times confesses that she has never found a mirror she never liked. The statement shows how concerned she is when it comes to matters of the face- the primary point of focus when it comes to the art of makeup. She had a previous stint in a tattoo shop, House of Ink, where she worked as a receptionist before joining Ceaser's shop in Harlem.
3. The Tattoo And Makeup Connection
When joining the show, the question many fans and even the owner of the tattoo entity had is how Kit SoVain would fit into the tattoo scene. The main point of consideration was that she had no experience in tattooing. On the contrary, she had some experience in the art form courtesy of her previous stint as a receptionist at House of Ink. To counter the question, she explained that she wanted to expand her business and brand, as evident from 2paragrphs, a news website. Considering that in both art forms, the skin is the canvas and precision is essential, then she is an excellent fit for the team.
4. Joining Black Ink Crew
Black Ink Crew is currently in its eighth season, where the reality TV star is among the main stars of the program. She joined the show in its 5th season and was mostly in a recurring role for the three seasons. During her initial days, she took on the part of the tattoo shop's receptionist, an occupation she had on her previous stint in House of Ink. At the moment, she was the brand ambassador for Ceaser's shop.
5. Her Impact On Black Ink Crew
As an employee of any entity, your impact needs to be visible for you to maintain your job. Since she came to the show, Miss Kitty was the receptionist of the shop. It meant that she was the face of the tattooing parlor. She still takes on receptionist duties, however, at a larger scale as a brand ambassador. It is most probably a move to take advantage of her socialite status in the area. Being a socialite, she can bring high-end clients to the shop to get the ink of their choice.
6. Is She Leaving Harlem?
On the latest episodes of the show, there has been a lot of friction involving Miss SoVain. There were reports that she got cozy with Ryan from 9mag, another tattoo entity. The news rubbed several of her coworkers the wrong way. It eventually led to her getting fired. Her getting fired from the shop led to many questions from fans, who wondered if the move was real or just a play. She, however, moved on to supposedly better things in Chicago. There is some speculation that the move to the Chicago tattoo shop is temporary and that she will come back to Harlem.
7. Is She Experienced Or Not?
After getting fired, she moved to 2nd City Ink, another inking parlor located in Chicago. She got the opportunity at the parlor from its proprietor, Charmaine Walker. She helps to manage the shop as Charmaine handles other important personal matters. However, the shop's manager is not all that comfortable with Miss Kitty, pointing to her lack of experience. Fans have come to Kit's defense and think that Jessica, the manager, is merely having a jealousy trip.
8. Her Social Media Presence
The celebrity is very active on social media, and she has handles on both Instagram and Twitter. Instagram seems to be her happy place, and she boasts of about 569000 followers. She has 219 posts so far, which are mainly her photos in different areas. On Twitter, she is not that active as the former platform, and she has 942 followers.
9. Her Hobbies
When she is not in the shop with cameras capturing her move in the shop, she loves to engage in photography. This is evident from her social media posts, which also paint her as a fan of traveling and swimming.
10. Her Relationships
Sticking to her private self away from the cameras, her relationship status is currently unknown. She has been previously linked to various personalities such as Ryan of 9mag, but she denies such claims. It is all a matter of waiting to see if the actress will spit any information on her dating life.
Conclusion
Miss Kitty is one of Black Ink Crew's stars who have brought drama to the show. The socialite and brand ambassador recently made a move to Chicago from the Harlem entity, leaving the show's fans in a frenzy. She is a reclusive person when it comes to her personal life. Despite her low key personality, we have brought you the best of her previously unknown details. Catch her in action in the coming episodes of Black Ink Crew.