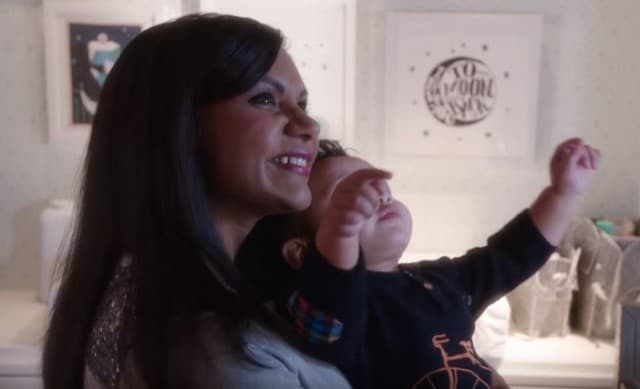 The Mindy Project's winter finale left viewers wondering what was next for the show's heroine and its central couple, as it appeared that Mindy had decided to leave Danny and move back into her old apartment after the two of them could not reconcile their differences. No matter how much Danny and Mindy love each other, it's been clear for most of the show's fourth season that they've wanted different things, as Danny has stated constantly that he would love to have more children with Mindy, who he would expect to be a stay-at-home mom. However, that's not what Mindy has ever wanted; not only does she want to continue working, but as of right now, their son, Leo, is clearly enough for her, as shown in the latest trailer for the Hulu comedy.
In the 30-second promo below, which was released exclusively by E! News, The Mindy Project seems to be preparing its fans for a very different type of storyline in the second half of its fourth season. Mindy appears to be living on her own and raising Leo as a single mother.
There's absolutely no sign of Danny in the promo, and the fact that he's not around doesn't bother Mindy. In fact, she looks to be happier than we've seen her be in a long time, and while I certainly miss Danny and his and Mindy's relationship, it's refreshing and satisfying to see the comedy's heroine smiling again.
The Mindy Project returns with new episodes on Tuesday, April 12. Check out the promo below:
[Photo via YouTube]