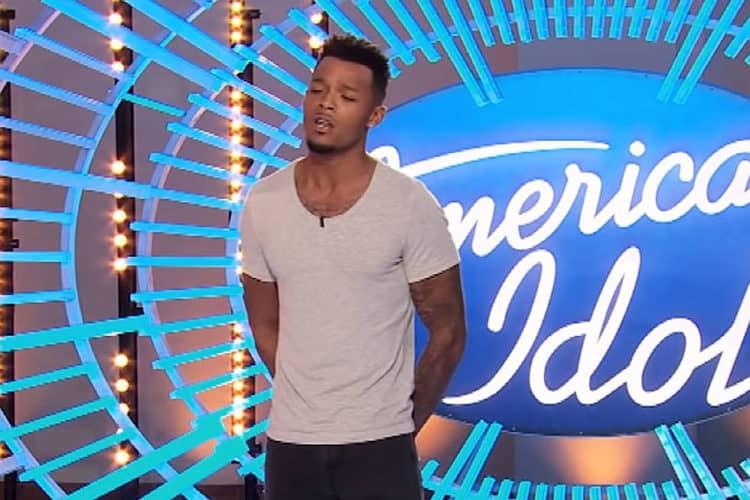 It's not exactly a shock to anyone that Virginia-born Mike Parker is going to come back to Hollywood for the top 24 during the 20th season of American Idol. He's a talented young man with so much to offer. His voice is beautiful, his flow is so intentional, and his story is sweet. He is the second oldest of all the top 24 at the tender age of 27 – the judges went for very young talent this year – and he is going to show the world what he is made of. Mike Parker is dealing with the best and worst moments of his life at the same time right now. Read on to find out what we are talking about and what you need to know about this talented man.
His foray into the world of reality television on American Idol is not his first. In fact, he is a young man who was on the 15th season of "The Voice," and he was even part of Jennifer Hudson's team. He didn't make it all the way, but he made it pretty darn far.
2. He is an Athlete
Growing up, this young man was an athlete. He played sports his entire life, even going so far as to play football in high school. He was good enough to play more than one position on his high school team, too. He was sometimes playing the position of wide receiver, and other times he played a defensive back. It takes talent to play both.
3. He Gave up Sports in College
When he went from high school to college, he decided he was not going to play sports. He didn't have the passion to play football in college the way he did in high school. However, he did have the passion to pursue his music when he went to college. So, that's what he did.
4. He is a Virginia Boy
He's a born and raised Virginia man. He was born in a town called Gainesville, and that is where he went to high school and played football. It's his home, and he is happy to grow up there and focus his childhood on both music and sports while he was growing up.
5. He is an Avid Music Lover
He always has been. Even though he was an athlete growing up, he still found time to devote himself to music. He was involved in many musicals as a child, and he did not let his athletic prowess suffer in the meantime. He was good at balancing both aspects of his life, and it shows.
6. His Audition Was Tough
While he made it look so easy, it was not. His mother was hospitalized the day before his American Idol audition, and it was a struggle for him. At the time, they thought that she might be suffering from leukemia, and he was struggling with being there and living his dream while his mother was hospitalized. At the end of the day, however, he wanted to make her happy – and being able to audition and chase his dreams is what made her happy.
7. He Loves Music
Of course, we already mentioned this. However, we mean that he also loves listening to it as much as he loves making it. He is not stuck on one genre, either. He likes a little bit of everything, but he'd choose country and R&B as his favorites if he had to.
8. He's a Country Singer
When he auditioned, both Luke Bryan and Katy Perry told him that it's his country music side he needs to focus on. They heard it, they loved it, and they encouraged him to focus on that while also learning to harness his talents and keep his voice in the range that will work for him.
9. He Sang a Country Song
And not a new one – and not one by a man. He chose to sing a difficult song called Strawberry Wine by none other than Deana Carter herself. It's a long-standing classic, and it's a song we all grew up with. His audition blew all three judges away, and he made it to Hollywood.
10. His Mom is Ill
Since his audition, it has been confirmed that his mother has cancer. She is fighting, and she is battling, and she wants her son to live his dream and be where he is. He dedicated his performance of "Burning House," to his mother, and it was beautiful.
Tell us what's wrong with this post? How could we improve it? :)
Let us improve this post!