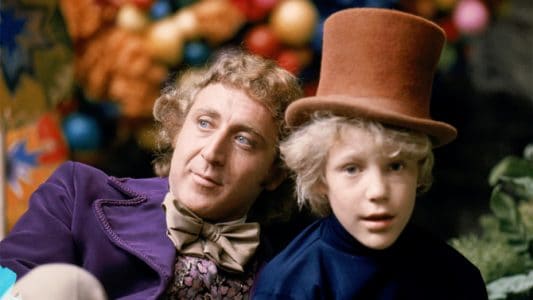 It's a sad time to be a cinephile these days. So many of the greats seem to be dropping off, from Robin Williams to Leonard Nemoy to Christopher Lee. This last week saw the passing of another cinematic giant. Gene Wilder died on August 29th at the age of 83 due to complications from Alzheimer's.
Ever aware of his place in the cultural pantheon, for the last three years of his life he kept the specifics of his disease private: not out of vanity, but compassion. He didn't want to upset the thousands of children who knew him as the candy man from Willy Wonka and the Chocolate Factory; "he simply couldn't bear the idea of one less smile in the world."
So in writing this, I'd like to abide by those final wishes: to not cause "one less smile in the world." Rather than mourn him, let's look back at the greatest roles from Gene Wilder's astonishing career.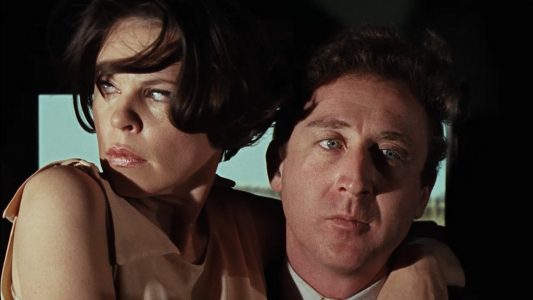 (Photo via Flickr.com)
5. Bonnie and Clyde — People don't start out on top. It's chiseled somewhere in the ancient bedrock of Hollywood: immutable law to the countless starving artists that make their way to the city for their chance at fame and fortune.
And while a bit part in his first film appearance may not count as "the top," it does count for something. 1967's Bonnie and Clyde stands as one of the greatest films from one of the greatest years in film history. Wilder plays one of the titular robbers' hostages, in a somewhat bizarre sequence that often doesn't jive with the rest of the film. That only serves makes his part all the more memorable, however, standing out among an exceptional cast that included Warren Beatty, Faye Dunaway and Gene Hackman.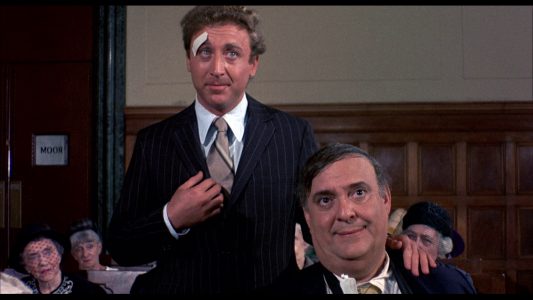 (Photo via DVDtalk.com)
4. The Producers — A scant year after his screen debut, Gene Wilder was nominated for an academy award for his supporting role in Mel Brooks' The Producers. Realizing that they can make more money producing a failed play than a successful one, the 1968 film features Wilder and Zero Mostel as "two shnooks on Broadway who set out to produce a flop and swindle the backers."
The film showcased Wilder's uproarious acting alongside elaborately choreographed musical numbers like "Heil Myself" and "Springtime for Hitler." The film is still widely referenced and parodied, including a Jimmy Kimmel Live segment from earlier this year which recasts the movie's plot to cover the Trump presidential campaign. Wilder's incredible performance is largely to credit for this (that and Brooks' hysterical imagination).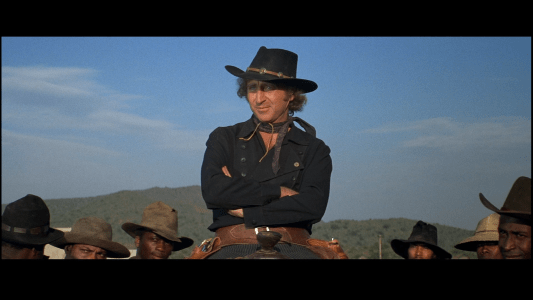 (Photo via Quotesgram.com)
3. Blazing Saddles — If ever there was a match made in Comedy Heaven, it was the one made between Gene Wilder and Mel Brooks. Unlike similarly great-on paper pairings — like the increasingly tiresome one between Tim Burton and Johnny Depp — these two complement each other perfectly. Their union accentuates their comedic strengths and checks their more irritating tendencies.
Set perfectly between The Producers and Young Frankenstein, Blazing Saddles is the perfect evolution of their partnership. In it, Wilder plays an alcoholic gunslinger assisting the new black sheriff in a monstrously racist, all-white Western town. Although I came into this one expecting pure fluff, Wilder gives a touching, humane and bordering on dark performance the counterpoints the film's zanier antics.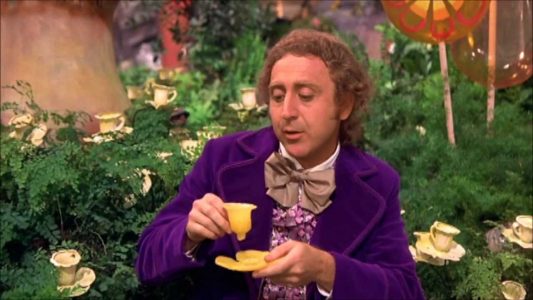 (Photo via Youtube.com)
2. Willy Wonka & the Chocolate Factory — While perhaps not his best role ever, eccentric candy man Willy Wonka is without a doubt his most iconic. It features the same pluralities that Wilders performances had come to be known for at the time: sometimes dark, sometimes touching, sometimes side-splittingly funny. The deeply troubled — but foremost smiling — Wonka is a deceptively complex character that is in every way Wilder's creation.
When first approached for the role, Wilder had a single condition, without which he absolutely refused to play the part. In a 2002 interview on Larry King Live, Wilder said that:
Mel Stuart, the director, came to my home in New York and said 'you want to do it?' And I said […] 'I'd like to do it if I can come out and all the crowd quiets down and I'm using a cane. Oh my god, Willy Wonka's crippled. And I walk slowly and you can hear a pin drop and my cane gets stuck in a brick and […] I fall over on my face and do a foreword summersault and jump up and they all start to applaud.' He said […] 'what do you want to do that for?' Because no one will know from that point on if I'm lying or telling the truth.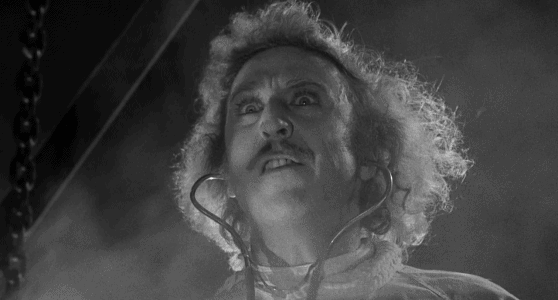 (Photo via Punkeinfilm.blogspot.com)
1. Young Frankenstein — For my money, Wilder's work never got any better than 1974's Young Frankenstein, which was incidentally released the same year as Blazing Saddles. It was every inch the movie that Abbot and Costello Meet Frankenstein wanted — and failed — to be. It was a biting satire of the Universal monster movies from the 1930s. It was smart, it was respectful and, above all, it was funny.
Not only did Wilder headline the film as Dr. Frederick Frankenstein, but he also penned its Academy Award nominated script. Both the script and performance are beyond reproach: the perfect culmination of genius dialog, body language and sense of timing.
(Photo via Allthingsfadra.com)
And "so shines a good deed in a weary world." Goodbye, Gene. Thanks for all the laughs.