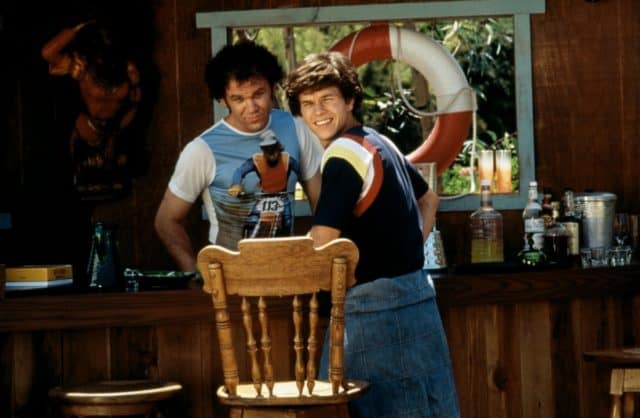 I think it's a pretty widely accepted point of view that Boogie Nights was a fantastic movie. While Mark Wahlberg did a solid job as Dirk Diggler I think we can all safely agree that it was characters played by John C. Reilly, Don Cheadle, Phillip Seymour Hoffman, Heather Graham, Burt Reynolds, William H. Macy and certainly others (Robert Ridgely, Thomas Jane, Alfred Molina, Luis Gonzalez, and more ) that made this movie the beast that it was. My personal favorite characters in the movie have got to be John C. Reilly's character Reed Rothchild and Hoffman's Scotty J.
But if there's one defining moment of parody and greatness in this movie it's hands down the "You Got the Touch" scene. It's not Wahlberg's awful singing that gets me. And don't get me wrong, that's pretty hilarious. It's the dancing that John C. Reilly does at 55 seconds into this clip.
Not only is the dancing hilarious but if you look at closely you'll see that Reilly has incredible rhythm. I'm being dead serious here. He's a legitimately good dancer in this scene. If you can stop laughing for 2 seconds as you watch this you'll see the skills are there.