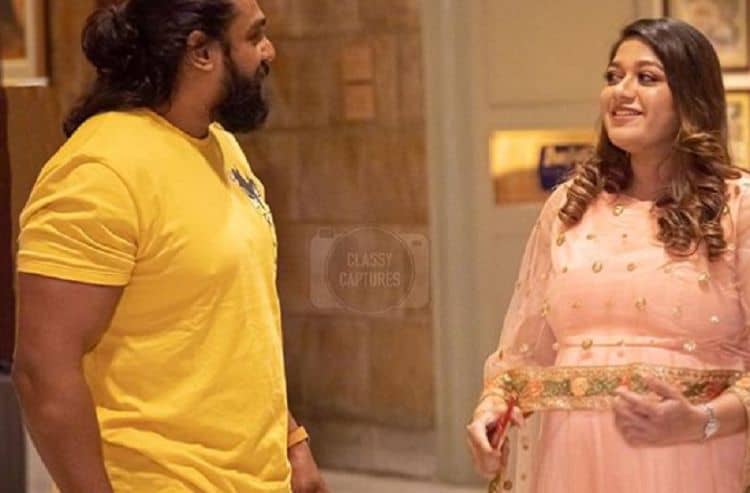 Meghana Raj Sarta is an Indian actress who has led a life that many would only believe happened in the movies. Her life has been a roller coaster of emotions, especially in the year 2020. She is a woman has been through more in this one year than most people go through in a lifetime, and because there is a global pandemic that has literally shut down the world and made many things happen that no one ever thought possible, this is saying a lot. If you are unfamiliar with the famous actress, it's time to get to know her a little better. Get your tissues. You'll need them.
1. She's the Only Daughter
She is the only daughter of her parents. Her father is also a famous actor, and he is very famous in India. His name is Sundar Raj. Her mother is Pramila Joshai. Her father did most of his movies speaking Kannada, which means most people in America have not seen much of his work (but kudos to you if you have).
2. She Is a College Grad
She went to an all girls' high school growing up. It's the Baldwin Girl's High School, but she knew her education was not done at this point. She would go on to Christ University. She graduated with a degree in psychology, though she does not use her degree for her work. She has been acting since 2009, and she's focused on that.
3. She Married in 2018
Her relationship was with another actor. His name was Chiranjeevi Sarja. They were together a solid decade before they got engaged in 2017, and then they got married in 2018. The celebrated their second wedding anniversary on May 2, 2020.
4. She's A Widow
Sadly, her husband died unexpectedly a mere month after the couple celebrated their second wedding anniversary. It was June 7, 2020 when he suffered cardiac arrest and died. She, along with their friends, family, and fans, were shocked and horrified. It was nothing she ever saw coming after nearly 12 years with the love of her life.
5. She Just Had a Baby
Meghana is a first-time mother. She welcomed her son on October 22, 2020. That's right. She was pregnant with their first child when her husband died. She was approximately six months along with their baby when her husband died. The horror and the devastation she must have felt in this moment, and the sheer joy and overwhelming grief that had to have married when she held her son for the first time knowing that he would never meet his father is too much to handle even for us.
6. Her Pregnancy Announcement Was Heartbreaking
Due to COVID-19, they were able to keep her pregnancy to themselves longer than most famous couples are able to do on any given day. However, when she finally made the announcement to the world she was expecting a baby, it wasn't long after his dead. Her words make us cry, still. "You loved me so much that you just couldn't leave me behind alone, could you? Our little one is your precious gift to me – a symbol of our love – and I am eternally grateful to you for this sweet miracle. I can't wait to bring you back to earth, as our child. I can't wait to hold you again. Can't wait to see your smile again. Can't wait to hear that infectious laughter of yours that lights up the entire room. I will wait for you and you wait for me on the other side," and now we cannot stop crying.
7. The World is Cheering for Her
Following the announcement that she had her baby and that she and her son are both doing well, the world could not stop rejoicing for her. Her brother-in-law and his wife expressed their excitement and happiness, and everyone is just so happy that she is finding some peace and happiness in this otherwise horrible year.
8. She's Very Private
While she's poured her heart and soul into her words this year, she's a woman who typically keeps to herself. She is not all about sharing her life with the press and the world around her, but she is all about being as private as possible.
9. Her Baby's Birthday is Special
Her late husband's birthday was only four days prior to the birth of her own son, and we imagine it was nothing short of difficult to deal with the date of his birth without him there to celebrate with her for the first time. However, her son's birth came on the same day of their engagement anniversary from three years ago, and that is the sweetest.
10. She's Strong
We don't know her personally, but we can probably tell you that she is strong. She's endured more in three months than most will ever deal with in a lifetime, and she's still smiling. She's found the good in every dark cloud, and she's found something to smile about when everything else in her life is telling her that she has no reason to smile. What an amazing woman, and many congratulations to her and her new son. May you celebrate every moment with him.
Tell us what's wrong with this post? How could we improve it? :)
Let us improve this post!