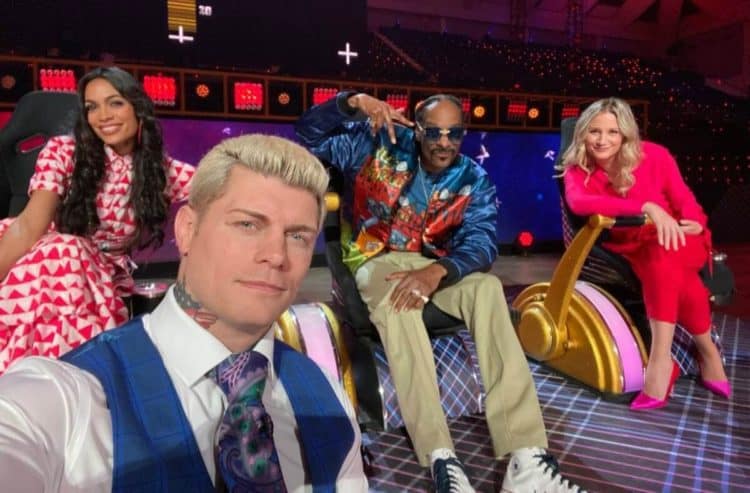 If there's one thing American audiences love it's some good old fashioned competition. TBS' new talent/competition show, the Go-Big Show, seeks to appeal to this love in a major way. During each episode, contestants take the stage to show off their talents in front of a panel of of judges. These aren't just any talents, however. As the name suggests, all of the contestants on this show have come to go big and their performances reflect that. Contestants will do 'big' things such as ride horses, do extreme sports, and operate large vehicles. After the judges vote, contestants will either advance towards the season finale or be sent packing. The last person standing will win a $100,000 prize.
While the contestants are a big draw, the judges are also a big part of why people tune in. Not only do the judges rate the performances, but they also provide entertaining commentary. Like lots of other similar shows, the Go-Big Show features a crew of celebrity judges. Although the panel may seem a little random, the combination actually works pretty well. Here are the judges from the Go-Big Show.
The Host
No talent show is complete without a host, and the Go-Big Show is hosted by Bert Kreischer. Bert has been working in the entertainment industry for well over 20 years and he has become known for his work as a comedian. He has also hosted shows in the past and he knows exactly what kind of energy to bring to get the contestants and the viewers at home pumped up for all of the performanes.
The Judges
Rosario Dawson
Rosario Dawson is an actress who is best-known for her role in movies like He Got Game, Rent, and Unstoppable. She has also had a successful career as a voice actress. On top of her skills as an actor, Rosario has often been praised for her good looks. The Go-Big Show is the first time she's worked as a judge on a competition show and it's a little unclear how she got the gig. For a first timer, however, Rosario is a good fit for the job and it's given her fans a chance to see a different side of her. She is always down to have a good time and she adds to the overall lighthearted vibe of the show.
Cody Rhodes
Wrestling fans will have no trouble recognizing Cody Rhodes. Not just for his own career as a professional wrestler, but for the fact that he is the son of the legendary wrestler, Dusty Rhodes. Cody's experience as a wrestler makes him the perfect judge for a show like this because he knows a thing or two about going big or going home. He knows a lot about having to perform under pressure and he can definitely empathize with the contestants. On top of that, he has a fun personality and he seems to genuinely enjoy watching the performers do their things. For a first timer, Cody has done a great job so far.
Jennifer Nettles
Jennifer Nettles is multi-talented and is widely known for the work she's done as an actress, singer, and songwriter. She is most famous for being 1/2 of the country music duo Sugarland. Since entering the industry in the early 90s, Jennifer has worked hard to establish herself as a force to be reckoned with. Her work has earned her lots of accolades along the way including three Grammy Awards. Prior to the Go-Big Show, Jennifer served as a mentor on another competition show called Duets. Jennifer is fun and outgoing and it's clear that she is the type of person who is always up for an adventure. This quality will definitely come in handy because a few of the performers will ask the judges to come up on stage with them.
Snoop Dogg
Snoop Dogg is easily the most well-known person on the judges panel, and he has been in the entertainment industry for more than 30 years. With so many years of experience, Snoop is no stranger to having to put on big shows in front of important people and he knows exactly what to look for to determine whether or not someone is really on their game. From music to acting, Snoop has done a little bit of everything and he brings great energy to everything he does. Plus, when Snoop talks, everybody listens. Although the competition is fierce and there is some serious money at stake, Snoop knows how to make everyone feel at ease.