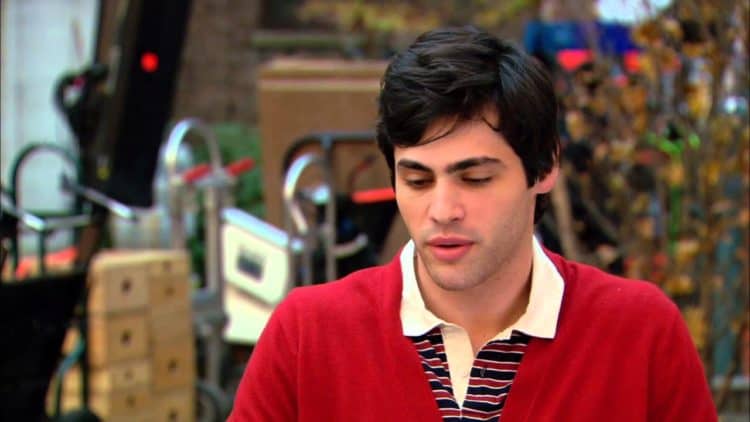 Matthew Daddario is an American actor best known for being Shadowhunter Alec Lightwood in the TV series Shadowhunters: The Mortal Instruments, which began on January 12, 2016. He made his acting debut in 2012, just a mere six years ago. Here's 10 things you didn't know about Matthew Daddario.
1. Before Acting
Born to Richard and Christina Daddario, both lawyers, on October 1, 1987, Matthew Quincy Daddario will be thirty-one this year. He is of English, Hungarian, Irish, and Italian ancestry. He first attended the Collegiate School, followed by Indiana University where he studied business. He graduated in 2010. However, after his graduation, he decided to study acting and then began auditioning for roles. He began his acting career in 2012.
2. Acting Inspiration
His older sister, Alexandra Daddario, is an actress and Matthew says she's his inspiration for going for it himself. He said he felt she made it seem more of a possibility for him to achieve his dream since she had. He goes on to say that he's not even sure if he would have pursued a career in acting if it hadn't been for her success. He said that she was probably his biggest influence.
3. Originally Jace
Daddario actually originally auditioned for the part of Jace Wayland. However, when writer Cassandra Clare watched his audition, it was her opinion that he'd be perfect for the part of Alec. Seems like she has an eye for matching talent and roles because he ended up going back to audition for the part of Alec Lightwood and obviously landed it!
4. Grandfather Representative
Daddario's paternal grandfather, Emilio Quincy Daddario, which is where his middle moniker comes from, was a US democratic representative in the House of Representatives for quite awhile from 1959 until 1971. The Connecticut politician passed away in 2010 at the age of ninety-one.
5. Farmboy?
Apparently Daddario wants to own a farm. In fact, he claims that if this acting gig doesn't work out, he'd like to get a farm and take care of animals on it. He said living on a farm would be completely different from how he was raised and completely different from anywhere he's ever lived. He believes this is one of the reasons he finds it so appealing, that, and he his love of animals.
6. Hobbies
A few of Matthew's hobbies include reading sci-fi books, cooking, and amateur astronomy. Daddario also loves reality cooking shows, Planet Earth, and the Natural History Museum where there's a gem he really wants to steal. A quirky thing he does is writing out descriptions of emojis instead of using the emoji itself. For example, he says he's not really going to steal the gem from the museum, winky face.
7. He Curses!
In an interview not too long ago, he was asked what word he uses most and he responded by saying that he probably uses all curse words too much. After all, he claims they're fun to use around friends and family, when you fall, when you drop something, and when watching sports. It's just too fun! However, he also says that others shouldn't take his lead and curse. Cursing is bad! Don't do it!
8. PIZZA!
He's a big fan of pizza. He claims there's nothing better for a bad day than eating a scrumptious pizza. What kind? He claims all you need is pizza sauce, cheese, and the best bread to make the perfect pizza. Nonetheless, if you ask him what his favorite food is, he'll say fried cheese. As a matter of fact, he says fried cheese is the one thing he cannot live without!
Like looking in a mirror. pic.twitter.com/UBEcRTTgsq

— Matthew Daddario (@MatthewDaddario) June 1, 2018
9. Animal Lover
As we mentioned before, Daddario is definitely a lover of animals, all of them. If you ever visit his Instagram page, you'll understand just how much this is true when you see how many images feature animals. Can he be any more perfect?
10. Randomness
We're going to round out this list with a couple of random things we found out about Matthew that we thought was too good for you not to know. First, when asked who he thought would be the perfect actor to play him, he said Cate Blanchett! He believes she's such a phenomenal actress that she would "kill it" if she were to play the role of Matthew Daddario.
The other random fact we liked was when he was asked about his pet peeve. According to Matthew, there's nothing worse than when someone stops at the end of an escalator, whether confused to where they're going or looking for friends. He says it causes a five person pile up and it just drives him crazy. Seriously, people, how hard is it to step away from the escalator to figure out you don't know where you are?
Tell us what's wrong with this post? How could we improve it? :)
Let us improve this post!