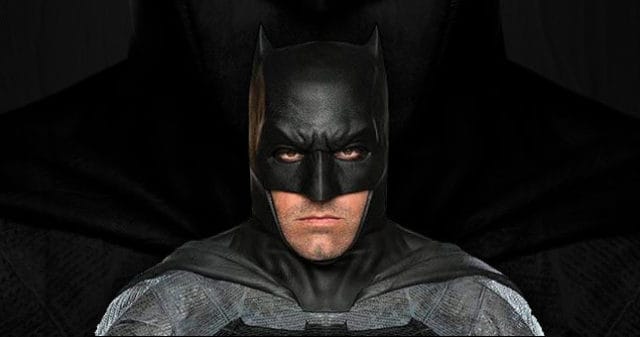 Rumors have been circulating for a while now that suggest that Ben Affleck has had enough of playing Batman for DC Extended Universe films and wants to walk away. With the recent release of 'Justice League', these rumors have started up again and there has also been some talk of potential replacements if Affleck does decide to leave.
John Campea recently revealed on his YouTube show that he had been talking to a Hollywood insider and they had given him some very interesting information. According to the source, Batman director Matt Reeves already has his own ideas about a replacement.
Campea did not want to say too much about what he has heard although he did say that he was given a specific name that is being considered by Reeves. He also said that he was surprised by the director's choice. Campea confirmed what he had heard from another source and was again told that this actor was who Reeves wants. However, this has not yet been confirmed so it does not necessarily mean it is happening.
Affleck has openly said he is considering how he will hang up his cowl but he has not officially confirmed he is intending to do so at this time. He has simply said in recent interviews that he cannot play the role of Batman forever and has thought about how it will come to an end.
Changing the actor playing Batman within the same cinematic universe is something that has already happened before. Val Kilmer replaced Michael Keaton in the role in 1995 when he played Batman in 'Batman Forever'. A third Batman was brought in for 'Batman & Robin' when George Clooney took over the role of the superhero.
There are rumors that they may change actors for Batman in the upcoming film 'Flashpoint'. In Campea's opinion, any recasting for DC Extended Universe will barely be acknowledged by viewers. In his view, it will be a simple recasting and nothing worthy of making a big deal about.
Ben Affleck first took on the role of Batman and his alter ego Bruce Wayne in the 2016 movie 'Batman v Superman: Dawn of Justice'. This movie was directed by Zack Snyder and written by Chris Terrio and David S. Goyer. It also starred Henry Cavill, Amy Adams, Jesse Eisenberg, Diane Lane, and Laurence Fishburne. This film had a budget of $300 million and grossed $873.3 million at the worldwide box office.
Affleck reprised the role in the 2016 movie 'Suicide Squad'. This film was written and directed by David Ayer and starred Will Smith, Jared Leo, Margot Robbie, Joel Kinnaman, Viola Davis, and Jai Courtney. It grossed $745.6 million at the worldwide box office from a budget of $175 million.
The most recent movie featuring Affleck as Batman is 'Justice League' which was released on November 17, 2017. The movie also starred Henry Cavill, Amy Adams, Gal Gadot, Ezra Miller, and Jason Momoa.
As nothing has yet been confirmed about the potential departure of Ben Affleck, fans of DC Extended Universe and Affleck which just have to wait and see what the actor's decision is and who Reeves will choose to replace him.