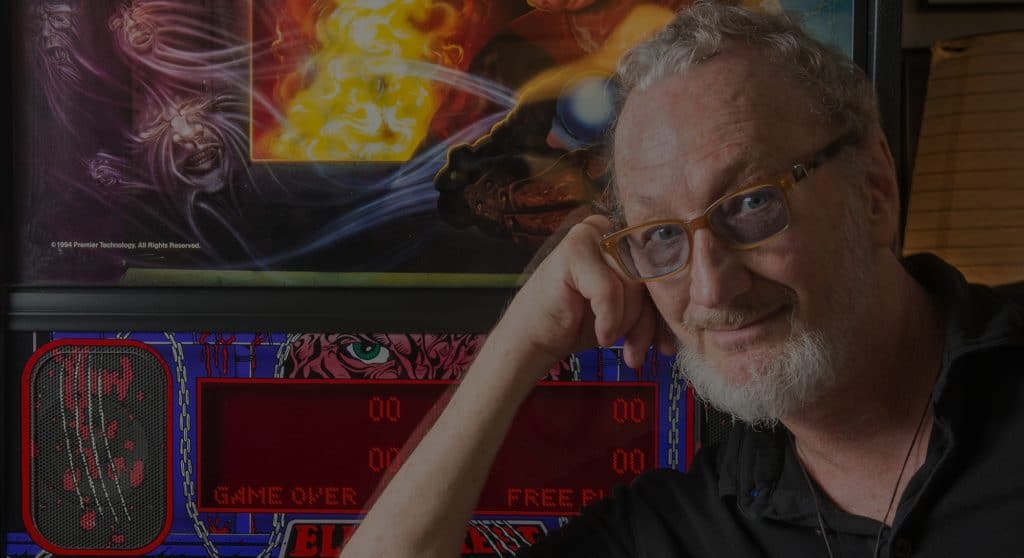 Can you imagine that some younger folks have no idea who Robert Englund is? Granted, the name Freddy Krueger is a little easier for a lot of people to remember, but looking at it in another way, the names Vincent Price, Boris Karloff, Lon Chaney, and Lon Chaney Jr., Bela Lugosi, and many others have been slipping into the background as well, so it's not hard to think that Robert Englund and others within his generation might be getting the same treatment. But obviously, one character that people will always love Englund for is the infamous Freddy Krueger, the psychopath that was burned alive and became a dream demon that preyed on people while they were asleep. He's taken on many roles during his career and has shown that he's more than just a horror icon since he's dabbled in a bit of comedy as well and has taken on dramatic roles to add to his repertoire. But it usually comes back to horror since this is where he excelled in such a big way and where people love to see him.
For a long time, the role of Freddy Krueger has been used to define Englund's career, and it's not hard to see why since he kept coming back to it until after Freddy vs. Jason. At one point it would appear that he finally realized his limitations when it came to playing the character and wasn't shy about giving it up. It does feel as though he had a bit of regret in stepping away from the role since he'd been playing it for so long. In fact, he'd played the role for other occasions that didn't involve the big screen since he put on the outfit and the makeup to guest star in a couple of shows. But just thinking about how long it might take to don the entire look of Krueger is a bit tiring, and it's also easy to think that there might have been times when he couldn't wait to get out of it.
As tough as it might have been at times though, Robert Englund was obviously grateful for his time spent as the murderous dream reaper, but he did take on a few other roles that were definitely appreciated by a large number of fans over the years. A personal favorite of mine came when he starred as none other than the devil on an episode of Married…With Children. When Al stated that he would sell his soul to play for the Chicago Bears, Englund appeared as a wisecracking version of the famed devil, complete with horns and a tail, and granted Al his wish, with one very important caveat. He told Al he could take the Bears to the Super Bowl, but not play in it. After Al was leveled and killed (not as dark as it sounds) his soul was consigned to hell, where his family and neighbors, the D'Arcy's, were waiting. This episode was pretty funny since it showed a very playful side of Englund that had nothing to do with blood and guts and allowed him to simply have fun with the character he was playing.
What's really amusing about Englund is that the role he became known for didn't occur until he was a full decade into his career. On top of that, he'd been making his way into acting since the age of 12, when he was so certain that this was the course he wanted his life to take. It's kind of easy to think that if asked whether he saw himself becoming this type of film legend he might say either yes or no since to be fair a lot of people that go into the business do tend to hold their heads high in an attempt to get through the hardest parts of it with their sense of wonder intact. Show business is much like anything else in life, it can beat a person to the ground if they allow the rejection and the hard work that's required to get to them. But those that keep moving forward and make it their mission in life to succeed are those that at times make the best actors since they're willing to do what it takes, within reason, to become the type of actor that people want to admire and possibly follow.
It's easy to think that many people, and stories, have been inspired by Englund and his many different roles throughout the years since the guy has the ability to be scary as hell without much effort. But he can be friendly personable with just as little effort since watching interviews featuring him make it obvious that this is a person that is grateful for what he's earned and has been glad to be a part of the horror genre, and show business in general, for so long.
Englund's careerRobert Englundthis was the courseFreddy Krueger
Tell us what's wrong with this post? How could we improve it? :)
Let us improve this post!