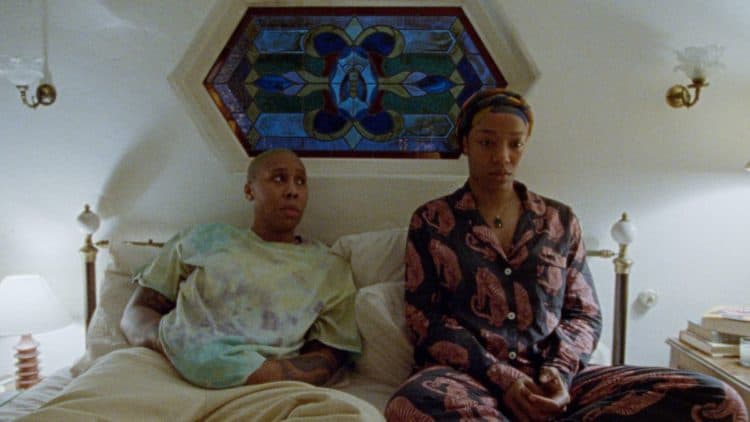 Master of None finally makes its way back to the small screen after a four-year hiatus. That by the way, translates to an eternity in television years. The long wait is not in vain in though, as the new season that is officially titled, Master of None Presents: Moments in Love, takes viewers on another artful and creative journey.
What Is The Series About
The critically acclaimed comedy-drama television series is the brainchild of Aziz Ansari and Alan Yang. The series had its successful debut in 2015, as viewers were quick to fall in love with the show's unique portrayal of adulting in the real world. The show was a breath of fresh air as it presented quick-witted writing and featured a multiracial ensemble that was refreshing to see on television. The first two seasons revolved around the colorful journey of series protagonist, Dev Shah, who is also portrayed by Ansari. It followed the lives of Dev and his close group of friends, composed of Denise played by Lena Waithe (The Chi), Brian Chang played by Kelvin Yu (Women's Murder Club), and Arnold Baumheiser played by Eric Wareheim (Tim and Eric Awesome Show, Great Job!). The clique could be seen navigating life in their 30's, that was both realistic and relatable.
Viewers were also brought on a visual escapade through the show's filming locations. The first season featured the best of New York City, while the second season was set in both New York City and Italy. The episodes filmed in Italy were gastronomic gold. Dev and Arnold were seen having the food (and carb) trip of their life as they indulged in the best of Italian fare and even included the special participation of Three-Michelin-Starred chef, Massimo Bottura and his famed restaurant, Osteria Francescana. Watching the earlier seasons unfold was nothing short of indulgent. Turns out, you can have your cake and eat it too.
What to Expect from Season 3
Ansari continues to take the helm as the writer and director of season 3. Fans of the show are treated to a new chapter that completely reinvents the series. The new season can be considered as a stand-alone season, as it takes on a deeper and more dramatic storyline of its own. Aside from a shift in the tone of the show, there are also some major changes in its main cast. Dev steps aside and makes way for a new protagonist in the persona of his friend, Denise, who is a novelist in her late 30's. The season is focused on Denise's marriage to Alicia played by Naomi Ackie (The End of the F***ing World), and their new life together, as they settle in their cozy and eccentric country home located in upstate New York. The new season doesn't stray away from the strengths of the previous seasons. It takes on a story that is not often depicted in the small screen and continues to break the common norms. The story talks about the marriage of two black women, and paints a realistic picture of newly married life. Scenes of the show are beautifully shot, and mundane tasks, such as daily chores are portrayed to be sensual and romantic (cue in the 90's background music!).
The new season starts off with a slow burn. Its first few episodes are light hearted. Just as viewers are getting comfortable with the couple's dynamics, the storyline takes on a more serious approach. Marital issues start to surface and the couple's differences seem to get the best of them. Denise is at a high point of her literary career, while Alicia is in the crossroads of hers. Denise is happy to just wallow in the solace of her comfort zone, whole Alicia is ready to take things to a next level and start a family. Denise and Alicia are forced to put on their grown-up pants and tackle these issues head on. The latter episodes of the season also educate viewers on fertility and talks about the emotional baggage that comes with it. All these trigger points can't help but add pressure to the new marriage. Viewers are about to find out if love does really conquer all.
Master of None: Moments in Love is a class act on its own. It does a beautiful job in telling an impactful love story that resonates. It does not shy away from depicting the realities of married life, and is not scared to tackle sensitive topics that are often times overlooked in shows. The new season premiered last May 23 and artfully contains five episodes of varying lengths.
Tell us what's wrong with this post? How could we improve it? :)
Let us improve this post!