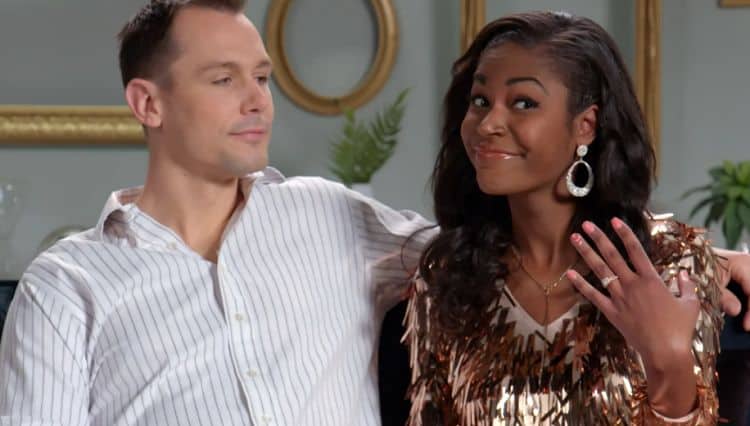 Getting married and buying a house are two of the biggest decisions many people will ever make. Netflix's new series Marriage or Mortgage follows people who are in the process of making both of those decisions. The series follows wedding planner Sarah Miller and real estate agent Nichole Holmes as they compete to persuade soon to be newly weds to either spend their budget on a new house or their dream wedding. As you can imagine, this isn't an easy task for Miller or Holmes, but they're ready to break out all of the tricks of their trades to show the couples why they feel their option is better. Keep reading for 10 things you didn't know about Marriage or Mortgage.
1. The Show Began Filming In 2019
With the COVID-19 pandemic halting production all across the entertainment industry, some viewers have wondered when exactly Marriage or Mortgage was filmed. Some viewers may be surprised to know that filming began in 2019 although some of the decisions took place in 2020 which means some of the wedding plans had to be altered.
2. Viewers Will See Some Shocking Expenses
Unless you've gotten married or purchased a house recently, you may be a little out of the loop with how much things cost. Lots of people who watch the show may find themselves feeling a little surprised at how much a 'dream' wedding can cost. What some may find even more shocking is the fact that some people are willing to spend hundreds of thousands of dollars on a wedding.
3. The Competition Aspect Is Real
During the show, there will be some tense moments between Sarah and Nichole as they each fight to convince the couples that their option is the best. Some viewers may think the competitive aspect of the show was played up for the sake of entertainment, but that isn't the case at all. Sarah and Nichole were really battling to 'win' although there's no hard feelings between the two.
4. Sarah And Nichole Had Never Met Before The Show
Real estate agents and wedding planners aren't two people who would typically work together. Needless to say, Sarah and Nichole hadn't gotten the chance to meet prior to doing the show together. According to Distractify, Sarah said, "We've always crossed each other's paths, but we've just never really actually met or talked until this show came about."
5. The Show Is Already Receiving Criticism
Marriage or Mortgage is meant to be a pretty lighthearted show, but lots of viewers simply aren't seeing that way. Many people feel that the show "couldn't come at a worse time". After all, millions of people across the United States are struggling to make ends meet and the pandemic has only worsened the situation for a lot of people. The last thing people want to see is people spending ridiculous amounts of money.
6. The Hosts Were Genuinely Surprised By Most Couples' Choices
Both Nichole and Sarah insist that the show is completely unscripted which means they had absolutely no ides which option each couple was going to choose. Nichole told Women's Health Magazine, "It really was a surprise to us a lot of the time. I think there's maybe two [couples] that I guessed correctly on which way they were going to go."
7. Production Was Halted Due To A COVID Case
Even though a lot of the show was filmed in 2019, there were some things that were filmed after the virus reached the United States. Nichole tested positive for the virus in June which meant that production had to be put on hold. Luckily, she had a very mild case.
8. A Second Season Is Still Up In The Air
So far, there hasn't been a renewal announcement Marriage or Mortgage. Since there do seem to be quite a few people find the concept of the show off-putting, there's a chance that the show may not be brought back for a second season. Plus as the pandemic continues to impact the economy, the show may have trouble finding people who are interested in buying houses or throwing big weddings.
9. The Hosts Still Keep In Touch With The Couples
During the filming process, Sarah and Nichole got to spend a lot of time with each couple. The bonds they've build have continued to grow even after their time on the show. Both women still keep in touch with the couples they worked with and they love being updated on their journeys.
10. Nichole Has Faced The Marriage Or Mortgage Dilemma In Her Personal Life
Nichole's belief that each couple should invest in a home instead of spending money on a wedding isn't just the result of her job. It's a choice she wishes she made in the past. Nichole has been married and divorced twice and she wishes she could have spent her budget on real estate instead of weddings.
Tell us what's wrong with this post? How could we improve it? :)
Let us improve this post!