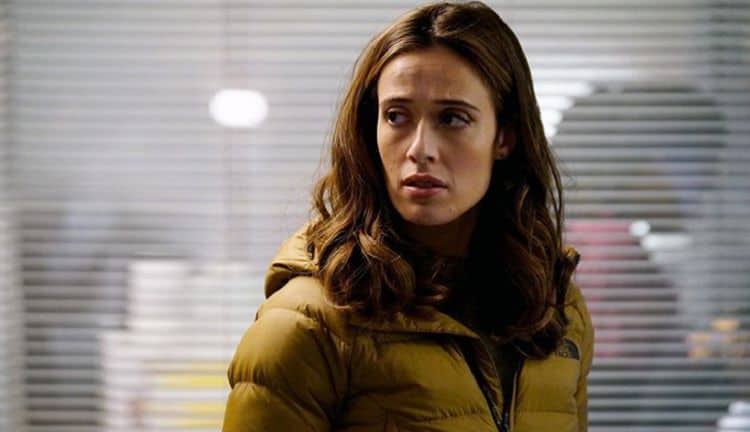 Marina Squerciati seems very comfortable with the level of fame she has and it's right since she's earned it and should enjoy it. Her skills on stage and on screen seem to be good enough to nab her a rather big number of followers that want to see what she's doing and what she might have upcoming in her career, meaning that she's done something right and is at this moment one of the more prominent actors in the business that can possibly command a decent salary and the kind of adoration from fans that is hard to come by at times. You could honestly say that a lot of celebrities have this, but the genuine nature of fans seems to be far more telling the further down the celebrity ladder one goes. And while she's not that far down really, she's just far enough that people definitely want to see more of her without demanding too much.
Here are a few things you might not have known about her.
10. She's played the same character in five shows.
Marina has managed to play the same character, Kim Burgess, on Law & Order: SVU, Chicago PD, Chicago Fire, Chicago Med, and Chicago Justice. It's not the biggest accomplishment in the world but it's still something to say "wow" about since it doesn't happen all that often.
9. She graduated with a degree in Theater.
Having graduated in 2003 she's had a lot of time to put her studies to work and has shown that she was an adept student that paid attention to those that gave her such useful lessons. You can imagine that a lot of those that had something to do with her education are rather proud.
8. She's acted on stage.
It can't help but be brought up that some actors are actually more nervous to go on camera than they are on stage. Some people simply feed off the crowd while others are a mass of butterflies the entire time. It's hard to tell how Marina has been about it but she seems poised enough that she's made a lot of people believe that she's one of those folks that just goes with the flow.
7. She was in It's Complicated.
You would think that when a couple is over that they're over and wouldn't continue to see each other. But we live in a weird and sometimes very unfair world and in this film Meryl Streep's character has such a hard time picking between her ex-husband and her current beau that eventually it all comes crashing down and a huge mess is the result.
6. She announced her pregnancy via Twitter.
A lot of stars tend to keep things on the down low or at least will make such an announcement on a TV show or something similar. This isn't unheard of and honestly there's nothing wrong with it but to some it might seem like a kind of awkward way to do things.
5. Her career started in 1993.
Marina's not a newcomer by any means as she's had her hand in the business for a while now and knows just what to expect and how to compose and present herself. She wasn't that old when she got her start, but it's allowed her to pull everything together at this point and make a solid career.
4. Her social media following in pretty big.
It's not exactly something you would use to tell just who is and who isn't the most popular actor in the world, but the thought that the equivalent of a town or a city's population is following one person online is kind of impressive to be honest.
3. She's 34 years old.
She's not young but she's not old, and honestly that means that she still has a lot of years left in which to continue building her career into something that will be very well distinguished by the time she finally reaches her 40s and then 50s. By that time you would almost expect that she would be one of the venerated older actors or someone that would at least be worth listening to due to her experience. She's popular now, but given a decade or two it's easy to hope that she'll be revered.
2. Her net worth is around $500,000.
It'd be interesting to see how being a primary movie star versus a primary TV star would affect one's net worth. A lot of TV personalities seem to be worth less than a million while a lot of movie personalities seem to be worth up in the millions or more.
1. She's an only child.
It can be tough growing up as an only child without anyone else to play with, unless you happen to be a very social person. Children thankfully don't often need a lot of prodding to be social so long as you start early on.
It would be nice to see Marina stick around for the years to come.