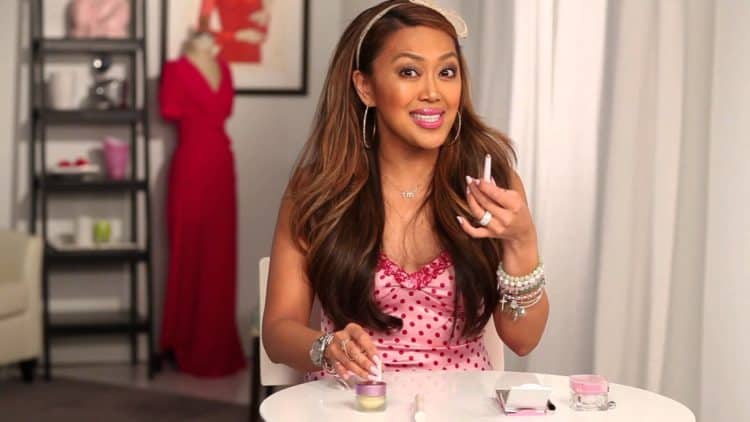 Mally Roncal is both a professional makeup artist to the stars and the founder and president of her own beauty company, Mally Beauty. She was born in Middletown, New York, on January 8, 1972. Roncal has established a successful career for herself in both the film and television industry alongside running her own cosmetics brand, which she founded in 2005. While she is well-known in professional circles, there are probably many things that you do not know about this talented woman. Here are ten things that you did not know about Mally Roncal.
1. She is Inspired by Her Mother
Mally Roncal has often said in interviews that her biggest inspiration was her mother who always looked glamorous despite having a busy professional life working as a doctor. Her mother continued to make the most of her looks even when suffering from breast cancer, from which she died. The motto of the Mally Beauty brand is that looking good makes you feel good and this was inspired by her mother's ordeal.
2. One of Her Daughters is Named After Her Mom
Roncal and her husband Phil Bickett, a model turned photographer, have three daughters together. Their twin daughters are Sophie Grace and Pilar Elizabeth. Their younger daughter is called Vivienne. Pilar's name was chosen because this was the name of Roncal's mother.
3. She Was the Makeup Artist for Pink Panther
During her career as a freelance makeup artist, Mally Roncal has worked for many celebrities, including Jennifer Lopez, Beyoncé Knowles, Rihanna, Mary J. Blige, Angelina Jolie, Heidi Klum, and Hayden Panettiere. This means that she has worked as a makeup artist for live music productions, television series, and movies. One movie for which she has a credit as the makeup artist is for the 2006 movie 'The Pink Panther'. Although she was part of the makeup department, she was predominantly responsible for the makeup of Beyonce Knowles, who played the role of Xania.
4. She Wears Mismatched Eyeliner
One tip that Mally Roncal gives is to wear mismatched eyeliner as this is something that she always does herself. She has said in interviews that she always wears different color eyeliners on her upper and lower eyelids. She also likes to wear nude lipliner.
5. She Refuses to Cut Her Hair
Since turning 40, many people have suggested to Mally Roncal that it is about time that she cut off her trademark long locks. They have said she is a middle-aged mum and a shorter cut would be better for her. Roncal disagrees and says that she loves her long hair and that it makes her feel sexy. It also gives her greater versatility in terms of styles.
https://www.instagram.com/p/Bl6j44qhSE1/?hl=en&taken-by=mallyroncal
6. She Enjoys Yoga with Her Husband
When she is not working, Molly Roncal tries to spend as much time as possible with her family. One activity that she enjoys doing with her husband is yoga and this is something they do in the evenings whenever possible.
7. She Eats a Gluten-Free Diet
For health reasons, Mally Roncal eats a gluten-free diet. She struggles to find time to sit down for proper meals, so she carries with her a range of gluten-free snack bars to help keep her hunger at bay when she is busy.
8. She Prefers to Travel at Night
When she is traveling for work, Mally Roncal tries to take the red-eye flight whenever possible. This is so that she can spend her daytime hours either working or spending time with her husband and children.
https://www.instagram.com/p/Bkz8__ahqDg/?hl=en&taken-by=mallyroncal
9. She Takes a Digital Picture Frame with Her Everywhere
As Roncal's career means that she travels a lot, she is often away from her husband, daughters, and dog. To remind her of home, she takes a digital picture frame with her everywhere she goes. She has loaded over 2,500 photos onto this gadget.
10. She Considered a Medical Career
Working in the beauty industry was not the first choice of career for Mally Roncal. She initially wanted to work in the medical profession, following in her mother's footsteps. She had decided she wanted to specialize in dermatology and was a pre-med student in 1995. However, she changed her mind and decided to switch to a degree in fine arts, which she studied at Marist College.