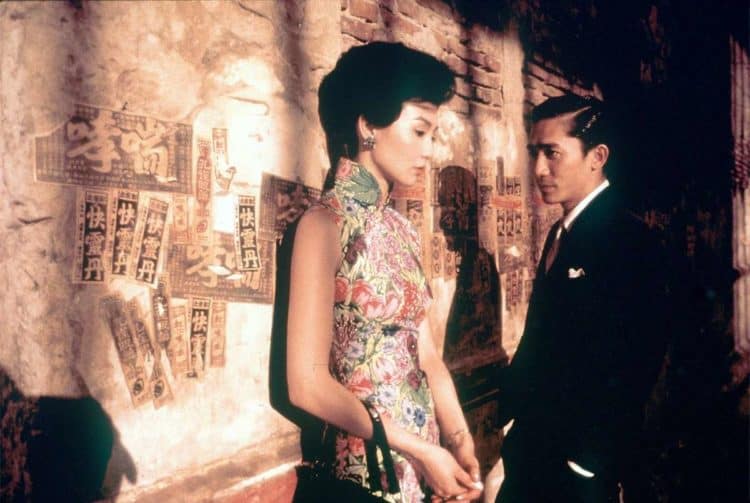 When Maggie Cheung entered the entertainment industry in the early 1980s, it didn't take long for her to become a huge star. However, there are many American viewers who may not be familiar with her. That's because even with all of her success, she never broke into Hollywood, and that was largely by her own choice. Although Maggie had a great career, she decided to retire from acting in 2004. She briefly returned in 2009 but left the industry again the following year. Even though she hasn't made an on-screen appearance since the 2013 film Playtime, Maggie and her talent have never been forgotten. Keep reading to learn 10 things you didn't know about Maggie Cheung.
1. She Speaks Several Languages
Maggie was born in Hong Kong, but she moved to England when she was around eight years old. As a result of being around many cultures, Maggie learned how to speak several languages. She is fluent in English, French, Cantonese, and Mandarin. Although she can understand the Shanghai dialect it's unclear if she's able to speak it.
2. She Has More Than 90 Acting Credits
Throughout Maggie's acting career, she got the chance to work with some very talented stars, and she built a very impressive resume in the process. According to her IMDB page, she has 91 acting credits. Although she could easily reach 100, it doesn't look like she has any plans to ever return to acting.
3. She's A Very Private Person
Most people are used to celebrities sharing their business with the world, but that has never been Maggie's style. Even when Maggie was at the height of her career, she was never the kind of actress who liked to share information about her personal life. She is not active on social media and she doesn't do many interviews.
4. She No Longer Thinks She Should Be Called An Actress
Even though Maggie hasn't acted in over a decade, actress is still the word that most people would use to describe her. However, it's not a word she would use to describe herself anymore. Today Online reported that Maggie said, "I used to be an actress. After being away from film sets for 12 years, I no longer deserve to be called an actress!"
5. She's Won Several Awards
The success of an actor's career is often judged by the number of awards they've won, and Maggie has certainly done well for herself in that department. During her acting career, she won well over a dozen awards including a Chicago International Film Festival Award and a Cannes Film Festival Award.
6. She Competed In Pageants
Even before Maggie got into acting, it was clear that she was destined to be a star. In 1983, she was first runner-up in the Miss Hong Kong pageant. She also competed in the Miss World pageant that same year. In addition to doing pageants, Maggie also did some modeling early in her career.
7. She Loves To Sing
Acting isn't the only way that Maggie likes to express herself through the arts. Music is also something that she's passionate about. Since retiring from acting, Maggie has had the opportunity to focus more on singing. Although she has released several songs over the years and done lots of performances, it doesn't appear that she's released a full-length album.
8. She's Worked With UNICEF
Giving back to the community is something that has always been important to Maggie. In 2010, she became an ambassador for UNCIEF. In her announcement after partnering with the organization, Maggie said, "I have long respected the work of UNICEF in different parts of the world. I am greatly honoured by this new role as a spokesperson and advocate for the most vulnerable children in China, and looking forward to helping to improve public awareness on critical issues facing children".
9. She Wanted To Become A Hairstylist
Maggie isn't the kind of person who grew up with dreams of becoming an actress. Instead, there was a completely different career path that she envisioned for herself. An article from Vogue Italia revealed that Maggie's "childhood dream was to become a hairdresser". Even though her childhood dream didn't come true, things have worked out quite well for Maggie.
10. She's A Johnny Depp Fan
On top of having worked in the entertainment industry, Maggie is also a fan just like the rest of us. According to Vogue Italia, Johnny Depp is Maggie's favorite actor. She doesn't just love him for his talent, but also his ability to choose great roles. She didn't mention which of Depp's roles is her favorite.
Tell us what's wrong with this post? How could we improve it? :)
Let us improve this post!