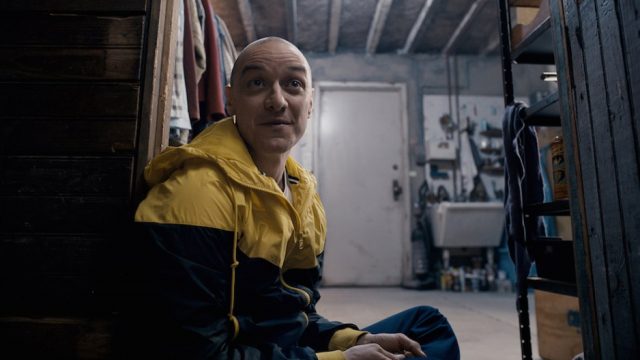 It's been a while since M. Night Shyamalan has been on top of the box offices but "Split" has been a force in theaters for 3 consecutive weeks now. Many had written off Shyamalan after a series of sub par films he did after The Sixth Sense. I personally thought Unbreakable was solid but it's safe to say everything went downhill for literally more than a decade after that. However, he's back with a vengeance as Split has captivated audiences around the globe.
"Split," the story of a man with 23 personalities, earned $14.6 million this weekend at the North American domestic box office, narrowly beating horror retread "Rings." After three weekends, "Split" has grossed $98.7 million stateside.
There are no official details about a Split sequel but Shyamalan gave us a clue as to what his next project might be. And it very well might be a follow up to his latest hit. Perhaps the reason Split has been so great is because Shyamalan went back to his roots of success. It's said that Split is a sequel to Unbreakable. Split even features Bruce Willis who starred in Unbreakable and The Sixth Sense.
His tweet said:
"I have an 11 page outline for my next film in my bag. I can't tell you what it is, but If you've seen #Split…" he tweeted on Saturday.
I have an 11 page outline for my next film in my bag. I can't tell you what it is, but If you've seen #Split…

– M. Night Shyamalan (@MNightShyamalan) February 4, 2017
Picture via Universal Pictures