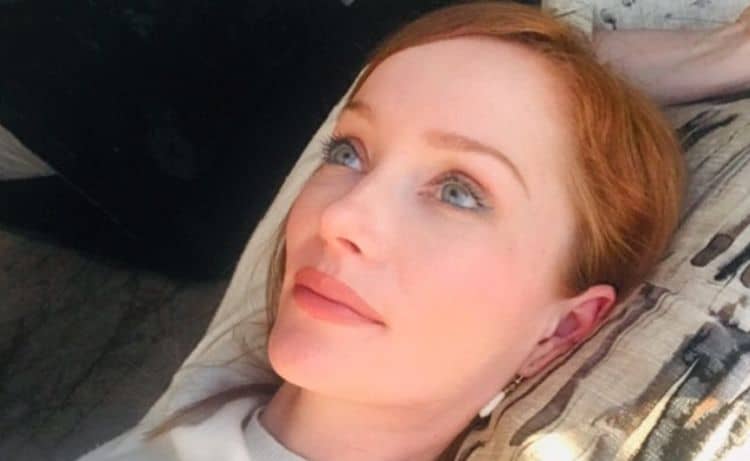 Lotte Verbeek is a Dutch actress that is known for her roles in The Borgias and The Blacklist. She has also appeared in several films. Here are ten things about her that you may not know.
1. She Landed Her First Role After Finishing High School
Lotte had not long finished high school when she got a part in her first movie. She played the character of Mona in the Dutch movie Moes. This was a movie that was made for TV and Mona was one of the lead characters. Getting a leading role for her first job was quite an achievement. It also cemented the fact that acting was how she wanted to make her living.
2. She Played Five Roles In The Dutch Movie LEFT
The movie LEFT centers around a man who keeps seeing other women that are the double of his girlfriend Stella. She played the part of Stella as well as all the other women. This was something different to roles that she had played before but she enjoyed the challenge. The fact that she had such a challenging role at an early stage of her career gave her a lot of confidence in her abilities.
3. She Graduated From Drama school In 2008
She attended Theaterschool in Amsterdam and graduated from here in 2008. By this time she had already started appearing in movies and so had some practical experience that she could also draw on. The school offers degree courses that include dance as well as acting. According to the Wikipedia page for the school other famous actors that have graduated from here include Rutger Hauer and Carice Van Houten. She also worked as a model for the photographer Erwin Olaf while she was studying here.
4. She Has Won Several European Acting Awards
She has won a number of awards at ceremonies that have been held in Europe. She started winning these awards at an early stage in her career. Two of her earliest awards came for her role as Anne in the movie Nothing Personal. She won awards for best actress at both the Locarno International Film Festival and the International Film Festival of Marrekech. She also had a nomination at the Netherlands Film Festival. The following year she was a recipient of the European Shooting Star Award. This is given to up and coming actors and was an indication that her talent was being recognized throughout Europe.
5. She Toured Europe With The Stage Production Maria Magdelena
In 2009 she starred in the stage production of Maria Magdelena. The show was directed by Wayne Traub and it toured all around Europe. This was the first time she had appeared in a stage show. The role that she played required her to sing, which she does in the soprano voice range. To date it is the only theater show that she has appeared in as she has been busy with film and TV work. This is something that may change in the future.
6. The Borgias Was Her First Major TV Role
The role that first bought her widespread recognition was Giulia Fornese in the show The Borgias. This show was broadcast in the United States as well as throughout Europe. Her character was the mistress of Pope Alexander VI who was played by Jeremy Irons. According to the character bio on the official Showtime website, Giulia had an important role to play in how the church was perceived by the public. This was the first time she had played a real person and also the first historical drama that she had starred in.
7. She Gained A Cult Following After Appearing In Outlander
Her role in Outlander also bought her a lot of attention, due to the popularity of her character. Her character Geillis Duncan was a friend of the main character Claire and it was later revealed that she had also come from the future. While she was appearing in Outlander she attended a number of conventions where fans had the chance to meet her. This went a long way to increasing the popularity of her character and her as an actress.
8. Outlander Fans Did Not Recognize Her In The Blacklist
According to Claire and Jamie, fans of Outlander may not have recognized her when she starred in The Blacklist. Her appearance was very different and she also spoke with a Russian accent. This is testament to her skill as an actress as she was very well liked by Outlander fans. Most of her appearances in The Blacklist have been alongside James Spader and both actors have been highly praised for their performances.
9. One Of Her Most Recent Projects Was The Spy Movie The Coldest Game
One of the most recent projects that has been released is the spy thriller The Coldest Game. The movie also stars Bill Pullman and was filmed in Poland. Filming of the movie was completed a few months before it was released at the Gdynia Film Festival. Lotte plays a secret service agent who handles Bill Pullman's character who is undercover during the Cold War. They are considered to be the two main characters and the film explores the distrust that there is between them.
10. One Of Her Favorite Pastimes Is Traveling
When she is not busy working, Lotte enjoys travelling. Her Instagram page is full of photos from the places she has visited. She has visited Italy where she was able to find out a lot more about the real Guilia Fornese. The Borgias was filmed in Budapest and so she never got to experience any real Italian history while she was filming the show. Other countries that she has visited include the UK, mainland Europe and New Zealand. There are also many more countries that she would like to visit if she has the chance.
Tell us what's wrong with this post? How could we improve it? :)
Let us improve this post!