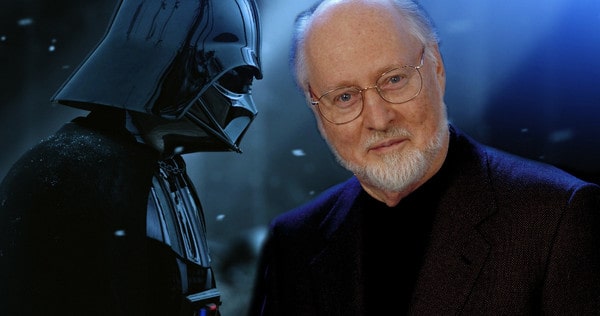 Other than the "main" categories in a movie like the writing, directing, and acting, a musical score ranks right up there with me for an element to a film that's absolutely critical. It sets the tone of a movie and even if a movie is horrible, a good score can at least keep you entertained. Without good music a movie tends to have zero direction. The guys that do movie composition are not only highly trained musicians but they have an incredible ear for capturing the feeling of a moment and turning it into sound.
Personally, my favorite movie composer has been Thomas Newman for a long time, but you can't deny the talents of guys like Randy Newman, Hans Zimmer, Jerry Goldsmith, Bill Conti and of course, the legendary John Williams. Speaking of Williams, the 85 year-old is already back in the studio for The Last Jedi. According to Geek.com
If you are a John Williams junkie like I am, the legend himself is already back in the studio and currently scoring this year's highly anticipated entry into the Star Wars franchise, The Last Jedi. This is pretty impressive, seeing as most studios will use a mock score in place to help enhance the editing process, thus giving a more clear vision for the final composer to come in and work their magic. In Jedi's case, it will be quite the opposite. The already done John Williams score will be in place to help the editing process.
To even begin to comprehend the range of music that John William's has done over his career would be like trying to eat at every restaurant in NYC; it's just not gonna happen. But the man who brought us that scary sound from Jaws, the Harry Potter theme, everything from Indiana Jones, Jurassic Park, Superman, and oh my God, over 300 more. Yes, 300 more. Have you seen his IMDB page? 332 musical credits. That's right. It's safe to say that nearly every famous movie soundtrack of the last 50 years has some kind of John Williams influence on it.
This is why I felt it was imperative to share a "Best of John Williams" with all of you. It's just too hard to remember all of this on your own. Below you'll find two videos, a part one and part two of some of Williams' greatest hits. I also encourage you to check out that IMDB page because you will be thoroughly surprised at some of the stuff he's done. I mean, "Dancing with the Stars?" Really?
Part One
Part Two