Michael Connelly's The Lincoln Lawyer and the Bosch series share an inspiration, but are they in the same universe? The Lincoln Lawyer's Mickey Haller (Manual Garcia-Rulfo) and the Bosch series' Harry Bosch (Titus Welliver) are both based on Michael Connelly's books. Harry Bosch has been a lead as an LAPD detective in books for decades, with Micky Haller coming in later and first appearing in the novel The Lincoln Lawyer.
In the books, Micky Haller and Harry Bosch are revealed to be half-brothers. The revelation comes for Micky in the second novel he appears in, The Brass Verdict. As the books take place in the same universe and sometimes see the two characters working together, it might seem reasonable to expect the two shows to crossover.
The Lincoln Lawyer & Bosch Aren't Connected (Sort Of)
On television, The Lincoln Lawyer and the Bosch series are not connected. Despite their relationship in the books, the characters from the Bosch series and The Lincoln Lawyer will continue to remain separate ultimately because Amazon makes the Bosch series and Netflix makes The Lincoln Lawyer. Because they are competing studios, the televised adaptations of these books will not show a connection between the brothers. When a network owns the rights to a show, another network cannot use the characters or the premise of the same show. This is the primary reason that Haller and Bosch will never share a television connection. Their connection will remain in Connelly's books only.
When a television show features a crossover appearance of another character from another show, it happens because the shows are on the same network. For example, television shows such as the FBIs and the Law & Order franchises occasionally feature crossovers. The spin-offs and sister shows are aired on the same network where there is no competition. Haller and Bosch will never be connected on television despite their familial relationship.
The Lincoln Lawyer Replaced Bosch Already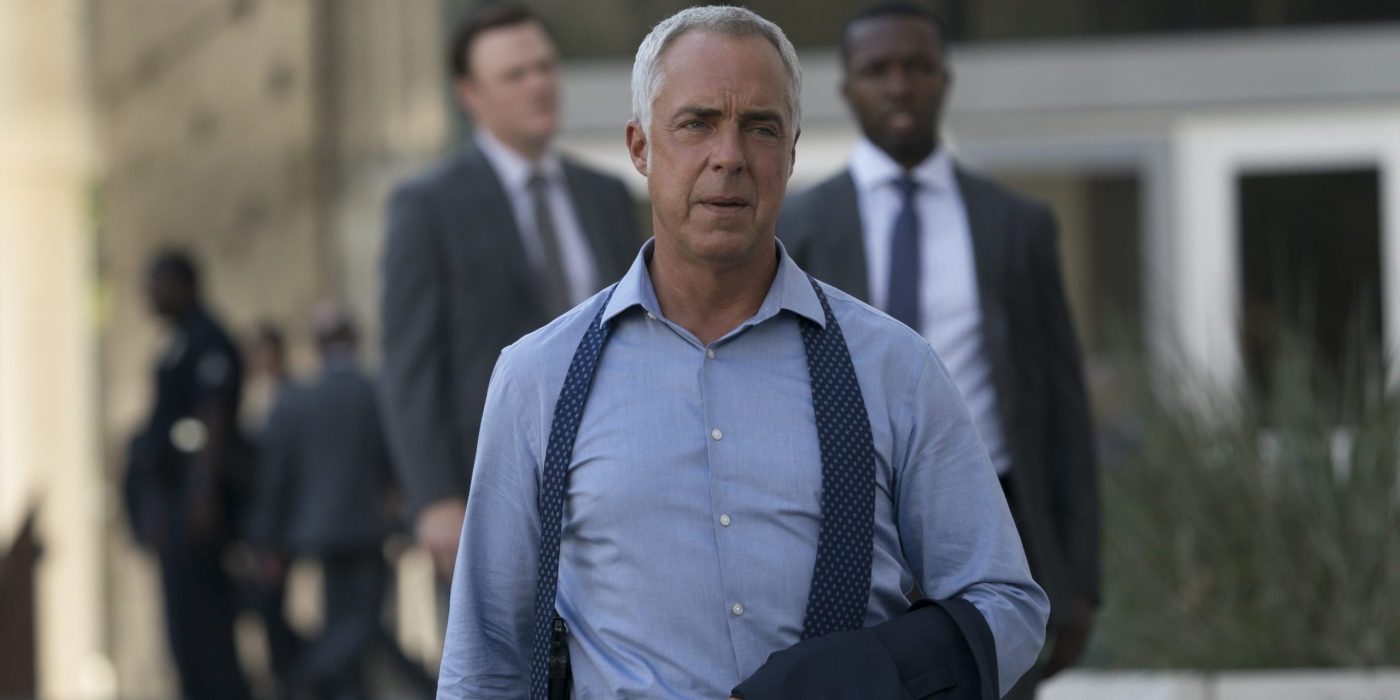 In The Brass Verdict, which is the second of The Lincoln Lawyer books and the premise for The Lincoln Lawyer season 1, Harry Bosch is reimagined. Rather than having his half-brother appear in the series, Haller is helped by two other men. The first is Cisco (Angus Sampson). The second is Detective Raymond Griggs (Ntare Guma Mbaho Mwine).
Both of these characters are friends of Mickey Haller. Griggs is a detective who works with Haller to investigate the crime in The Lincoln Lawyer. Cisco is a friend of Mickey Haller's who likes to work with his friend to help investigate his cases. Because of the rights owned by competing networks, neither the Bosch series nor The Lincoln Lawyer can mention Bosch or Haller's names on one another's shows. As a result, The Lincoln Lawyer created two additional characters to replace Harry Bosch and the help he provides Haller in The Lincoln Lawyer season 1.
Read Next: Meet the Cast of the Show Bosch