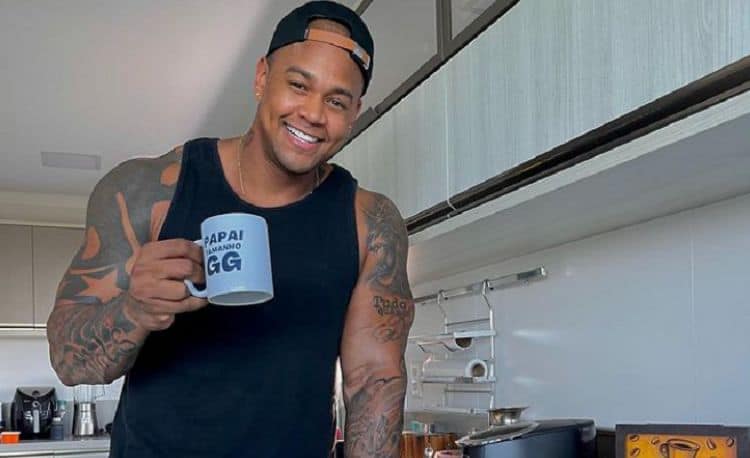 Growing up, Leo Santana knew that music was his calling. He might not have had all the details worked out as a child, but he knew that he'd figure it out. He'd make it happen. He'd be someone in the music world, and he's done just that. He's a singer and a songwriter, and there is not a person in Brazil who does not know his name or recognize the sound of his voice. He's achieved his dreams, but he keeps making them bigger. Here is everything you did not know about the celebrated musician.
1. He is an 80s Kid
Leandro Silva Santana Improta was born on April 22, 1988. He was born on Salvador, Brazil. He grew up in the area, and he spent his childhood dreaming of different ways he could become famous and turn his love of singing into a career.
2. He Performed for His Family
When he was a child, he would gather with the rest of his family at his grandparent's home. They would celebrate whatever they were together to celebrate, and young Leo would take that opportunity to perform his music for his family.
3. He Had Other Jobs
While working to become a famous musician, he had some other jobs. He had to do what he had to do to make ends meet, of course. He worked as a roast chicken salesman on the beach (no, we've never heard of one). He was also a bartender. He worked at a hair salon. He did a little of everything.
4. He is Married
He is a married man. His wife is a dancer. Her name is Lorena Improta. They fell fast and hard for one another, and they got engaged only six months into their relationship in 2017. By the end of the year, however, they were no longer together. They got back together and broke up two more times in 2018. They seemingly got back together for good in October of 2018, but they ended things in March of 2019. This time, they were apart nearly a year. They announced that they were back together in June of 2020, and they got married in February 2021.
5. He is Very Tall
Leo Santana is super tall. In fact, he's tall enough that most people probably ask him regularly if he is a famous basketball player. He stands a staggering 6 feet, 7 inches tall. You don't come across many men with that kind of height, so we don't blame people for wondering if basketball was his calling. Spoiler alert – basketball was not his calling.
6. He is About to Become a Father
His wife is due with their first baby sometime in September or October 2021. They are having a little girl, and they have already announced her name to the world. When she is born, she will be called Liz, and her mother and father already seem to be over the moon with excitement about their new baby girl.
7. He is a Coffee Lover
Give him all the coffee. Morning. Afternoon. Whatever. He appreciates a good cup of coffee, and he is unconcerned with the time of day that the coffee is being consumed. He will really appreciate that when he becomes a father for the first time.
8. He Has a Large Following Online
One thing that is abundantly true for this musician is just how many of his fans adore him. He has more than 15.7 million followers on Instagram alone, and we have a feeling that this number will grow exponentially when he announces the arrival of his first baby.
9. He Had a Small Wedding
He and his lovely new wife had a very small, intimate wedding. They did not invite hundreds of people to watch them exchange their vows. Instead, they invited the people closest to them. The people that they love the most. The people who matter most, and they shared their day in a truly lovely, truly intimate manner.
10. He Does Appreciate Some Privacy
So much of his professional life is spent in the public eye, but he is not a man who is shy about the fact that he appreciates a little bit of privacy in his life. He and his wife tend to keep things to themselves. They share enough to keep their fans happy, but they never share so much that their fans are involved in every aspect of their lives. It's a good balance that we hope they can manage to hold onto when they are new parents.