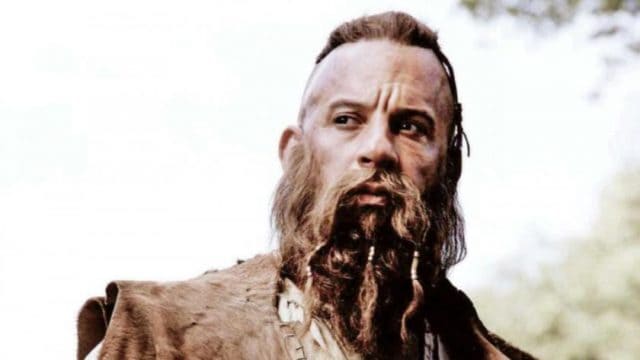 When The Last Witch Hunter was released back in 2015 Vin Diesel hinted that a follow up was already planned. He claimed on his Facebook page that the studio had asked him to set aside some time in the near future so that filming could take place. However, since then it has not really been mentioned in any detail which has left fans wondering whether they will ever see The Last Witch Hunter 2.
It would be something fairly out of the ordinary for Vin Diesel if the film did not turn into a franchise with several sequels being made. Films such as Fast & Furious, XXX, and Chronicles of Riddick have all had more than one sequel and they still continue to appeal to fans. The Last Witch Hunter did quite well at the box office and was well received by fans and critics.
In the first film, Vin Diesel starred as Kaulder, an immortal man who becomes involved in an ongoing battle with the resurrected Queen Witch who is out for vengeance. He became immortal when he was cursed by this witch before she died so that he could never reconnect with his wife and daughter in the afterlife. He is the only witch hunter that is still alive, hence the name of the film. The film also starred a number of other well-known faces such as Rose Leslie, Michael Caine, and Elijah Wood.
Normally, it would be quite unusual for a production company to start planning the sequel before the original film had even been released. However, there are several things about these films that could help to give the studios a bit of confidence. The first is that fans do seem to be drawn to franchises that involve Vin Diesel, especially when he is fighting the bad guys in his signature style. Secondly, his character is immortal so there is plenty of scope for him to have further adventures.
Fans have had to wait a long time for any news to be confirmed and there has still been no official confirmation of the sequel being made. When indications were given about a sequel back in 2015 it was widely believed that this would be the year when the film was finally released. While it is not impossible that this could still happen, many people think that some sort of announcement would have been made by now if this was the case. It has been confirmed that Vin Diesel will star in a further two Fast And Furious films in the next couple of years. He will also reprise his role of Xander Cage in XXX 4, although no date for this has been confirmed yet.
While there has been no confirmation of a sequel, there has been also been no announcement that it will not go ahead. This allows fans to cling to a bit of hope that the film will be made at some point. The only question is how long they will have to wait for this as it is looking more and more unlikely that the film will be released this year.