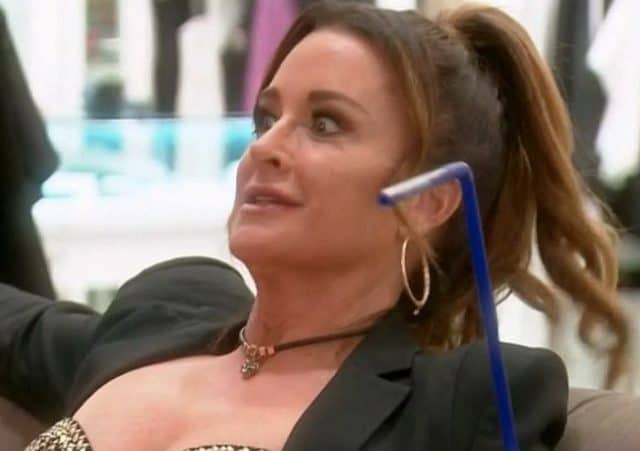 I usually wake up pretty early. At around 5am I'll get up and scan for headlines of what I think is most interesting stuff from the night before. What shot out to me this morning? "Kyle Richards gets a lap dance from The Fat Jewish." I'm pretty sure you're not going to find a more entertaining line than that. So how could I not at least report on this illustrious event?
Richards, The 48-year-old reality star threw an event for the Instagram personality's new line of rosé wine in the hopes publicity would help promote her Beverly Hills store. But she got more than she bargained for when The Fat Jewish, real name Josh Ostrovsky, stripped off his T-shirt as she sat on a couch and started giving her what could only be considered some kind of lap dance. If you had a chance to watch this segment it was pretty funny.
It's a little weird because in the exact same episode or Real Housewives of Beverly Hills, Erika Jayne made a tearful visit to her mother and the graves of the grandparents who raised her. But it's pretty obvious the moment that captivated everyone's attention was Ostrovsky's unannounced mauling of Kyle Richards.
"She's probably getting crushed out there, poor thing. Sweat on," Erika said.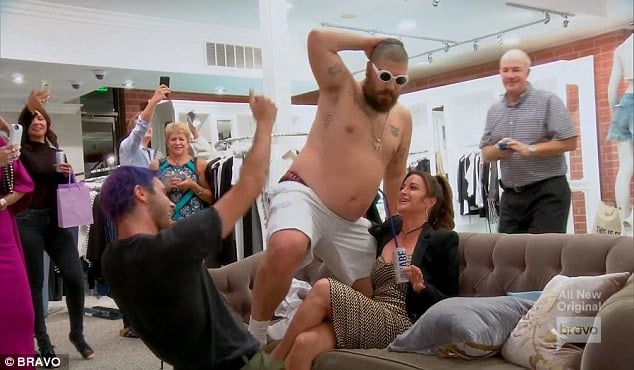 Tell us what's wrong with this post? How could we improve it? :)
Let us improve this post!