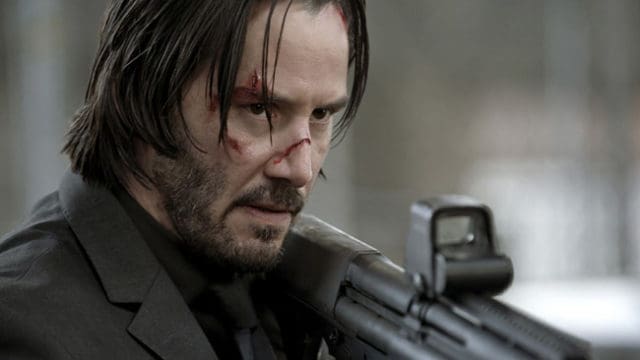 Given its name, it should come as no surprise to learn that John Wick: Chapter 3 will be the third movie in the John Wick franchise. It is in pre-production at the moment, which is something that should come as welcome news to those who regard both of its predecessors with fondness.
What Do We Know about John Wick: Chapter 3?
For starters, John Wick: Chapter 3 will be starting up soon after John Wick: Chapter 2, which makes sense because that particular movie ended with the titular character cut off from much of his resources with a $14 million contract on his head. Suffice to say that is a rather dangerous situation for even Wick, meaning that fans of the franchise will be interested in seeing how he resolves his immediate problems.
In fact, it is interesting to note that Keanu Reeves has even put some thought into how John Wick: Chapter 3 might start up, which is important because he is the one who plays the titular character. In his opinion, the movie should start with Wick attempting to leave New York City, though he is uncertain about the exact details of what such an attempt should look like. One suggestion was Wick approaching Lawrence Fishburne's character for help, while another suggestion was having Wick start a war between the High Table and Continental. Granted, it should be noted that Reeves's suggestions are not official plans for what John Wick: Chapter 3 would look like, but considering his role in the eventual production, it is not impossible for them to have some level of influence on the eventual result. For that matter, considering the setup for the movie, Reeves's suggestions would make a fair amount of sense for what happens next in the film franchise.
Besides this, not too much information has been revealed about John Wick: Chapter 3 at this point in time, which is perhaps unsurprising considering that it is still in pre-production. For example, there is speculation that the casting for the movie will be starting up sometime soon, perhaps as soon as once the holidays have come to a close. If this turns out to be the case, it would support the reports that Derak Kolstad has finished writing the script for the movie. As a result, it seems possible that the production for John Wick: Chapter 3 could indeed start up in either the spring or the summer of 2018, which would put it on track for its scheduled release in May 19 of 2019. On top of these tidbits, there are also some reports that the movie could see filming in some international locations such as Tokyo and Jerusalem, which if true, could enable it to stand out in a good way from its two predecessors.
Regardless, it is still early in the process for John Wick: Chapter 3. As a result, interested individuals will want to keep an ear open for further news to come, which is sure to happen once the people making the movie speak out on the matter. After all, both John Wick and John Wick: Chapter 2 were successes, meaning that there are a lot of people who have their ears peeled so that they can start talking about new information as soon as it becomes available to them.