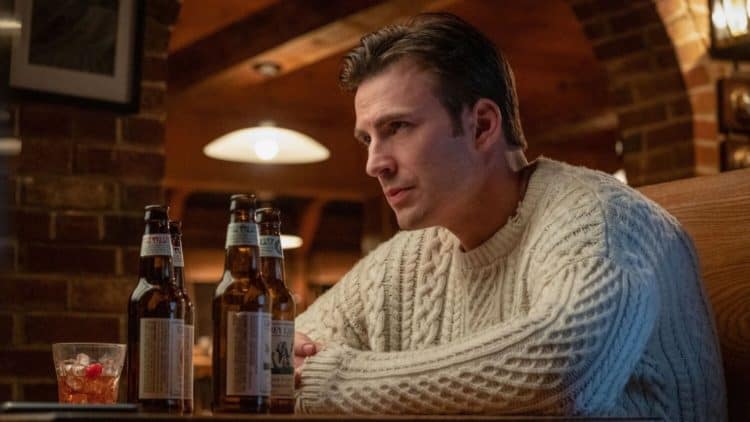 Leave it to someone with a serious need to twist a story into something different than it was intended to be to come up with something like this. At least it's amusing to be fair and might make a lot of people think about what might have happened if the events of Knives Out were completely different. You know, if Ransom hadn't turned out to be such a tool and a truly devious individual. The story itself is one that has managed to gain a lot of support from fans and even plans, or hopeful plans, for a sequel at this point. In a sense it would have to follow Blanc if only because the family that was just dealt with, a list of high class rejects the lot of them, are a group that have their own issues but not much else to do when it comes to moving forward. Instead, Blank might act like a modern-day Hercule Poirot and go about solving private cases left and right, gaining a reputation of his own as the moviegoers continue to buy into it. There are many worse movie ideas after all, especially if one considers that the movie did manage to nab a great deal of attention as one of those that Chris Evans has completed following his time in the MCU.
What if in an alternate #KnivesOut reality, Ransom and Marta are star-crossed lovers? pic.twitter.com/AcCLOkKbiW

— Knives Out (@KnivesOut) February 14, 2020
But Ransom and Marta as star-crossed lovers? Huh boy, someone had wax some serious poetry into the story here since by the time one finds out that Ransom was responsible for the plot thickening the way it did a lot of people should have been on to the fact that he was already a less than redeemable character. It's a little tough to see Chris Evans take on the role of such an individual largely because he's been seen as such an upstanding character for years now, but obviously he knows how to switch gears and make it happen. This is the guy that's played the Human Torch and Captain America in the Marvel universe and has played a number of other characters that might have a dubious nature but are still more or less grounded by a strong set of morals that keep them on the straight and narrow. In fact he hasn't really played a lot of bad guy roles when you think about it, as the only one I can think of off the top of my head came during Scott Pilgrim vs. The World when he played and evil ex. Apart from that, Chris Evans has kind of been role model material, more or less, in a lot of his movies.
The idea of anyone being romantic in this movie is kind of hard to fathom since really the whole angle of the family is that they're after the old man's money and trying to claim an inheritance that he wasn't willing to give to any of them, and for good reason since most of them were kind of less than deserving. In a big way this movie was a look at what can happen when money becomes more important than family simply because there's too much of the former and not enough compassion that exists between the latter. Often as it's seen in the world, the real world and the movies, money tends to be one of the biggest problems no matter that it can be the biggest boon as well. When it's seen what can be done to people that have the money it's kind of hard to figure that being rich can do this to people, but it's a little more evident if one has ever seen it in real life and knows too well how it can tear people apart and make some folks do some very shady things. The acquisition of wealth by any means is an old story in the movies and one that's been shown time and time again in a number of different ways, and wooing the sole inheritor or at least trying to get them on one person's side isn't all that original of a story. But somehow, and let's give Rian Johnson his due since this type of movie is definitely his bailiwick, he did create a great and very convincing story that was able to gain a great deal of fan support and might even propel him into a sequel that will be at least somewhat as successful if it does go off without a hitch. Patrick Hipes of Deadline has more to say on this matter.
If you're a whodunnit fan then this movie is definitely the right type for you, but if not then it's still an amusing twist on such a tale since it's a movie that has a host of great actors that manage to interact with each on a level that's nothing short of amazing. Plus, Chris Evans as the bad guy, that's just priceless.